UNICA clinic was established in 1991. They were the first European private clinic associated with North-American University assisted reproduction department, the McGill University, since 2014. UNICA clinics are two modern clinics located in the two largest Czech cities – Prague and Brno. They can be easily reached from any European city which makes UNICA the most international clinic in the Czech Republic. The clinic's foreign patient center includes all features required to make treatment abroad absolutely stress-free. In 2018, more than 2,000 patients decided to have treatment at UNICA out of which 1,500 came from abroad.
UNICA offers a wide range of assisted reproduction treatments using own oocytes (IVF) and donor eggs and sperm (egg donation and sperm donation), fertility preservation as well as genetic testing. Treatments are designed and planned only after a series of preliminary tests and medical consultation(s) (at the clinic or in your own country) are undertaken to address the patient's needs and requirements. At UNICA all patients can expect a highly personalized approach which results in identifying and choosing the healthiest treatment plans and protocols to help you fulfill your dream of becoming a parent. Applying a fundamental philosophical principle of the Clinic, UNICA has established a medical team that is experienced leaders in the field of reproductive medicine, both nationally and globally.
The clinic is in a modern office building and its sole purpose is as an IVF clinic. It has an inner garden area (atrium), and a light and spacious waiting area. There are two theatres and one laboratory and 10 comfortable en-suite recovery rooms.
UNICA has an entire team of international coordinators with a wealth experience. The coordinators speak fluent French, German, Italian, Polish, Serbian, Croatian and Russian. The entire staff speaks fluent English.
UNICA IVF Clinic has ISO accreditation EN ISO 9001:2009
UNICA Clinic Prague Treatments
IVF/ ICSI/PICSI
Egg donation
Donor sperm
PGD/PGS
Sperm/Egg freezing
MACS
TESE
Laser Assisted Zona Thinning (LAZT)
Implantation Support Medium Transfer (ISMT)
Have a question about IVF treatment? Contact UNICA Prague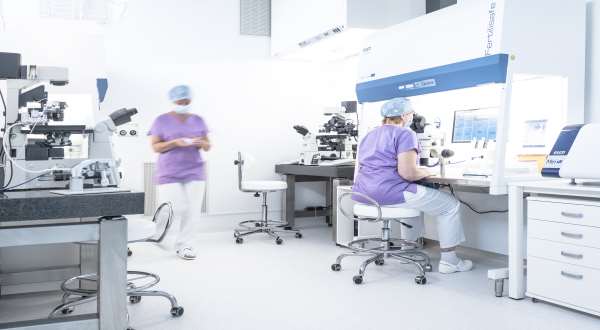 Cost of Treatments
The advertised cost of egg donation treatment is a very reasonable 5300 Euros and includes guarantees:
Donor selection
Donor preparation, stimulation and medication
Sperm analysis
ICSI
LAZT
Extended culture to 5 days
Embryo transfer
Guarantees
Minimum 8 retrieved eggs
Usually 3-6 high quality of embryos on 5th day
More than 90% of the embryo transfers take place at the blastocyst stage
4th IVF cycle free of charge if first 3 egg donation cycles are not successful
The cost of the first consultation is 145 Euros but this is deducted from the final price if treatment commences. The cost of sperm freezing is 300 Euros including three year's storage.
The advertised cost of IVF treatment using own eggs is 2550 Euros. This includes:
Ultrasound examination during the course of the stimulation
Sperm analysis and sperm preparation for fertilisation
Anaesthesia and egg retrieval
ICSI
Extended embryo cultivation to 5 days
Contrast catheter for the embryo transfer
Use our IVF Cost Calculator to help work out costs. Or find out more about fertility treatment in the Czech Republic including laws and regulations.
Need to find out more about IVF costs at UNICA Clinic Prague? Contact UNICA Prague
UNICA Clinic Prague Success Rates 2018
The cumulative success rate in the first complete Egg Donation treatment cycle at UNICA stands at 70% (1st fresh transfer plus additional cryo-transfers from the same fertilization) and 97% from 3 complete cycles.
The clinic transfers day 5 blastocyst embryos. UNICA always recommends the transfer of only one day 5 embryo. The multiple birth rate so far is 10%.
Want to find out more about IVF success rates? Contact UNICA Clinic Prague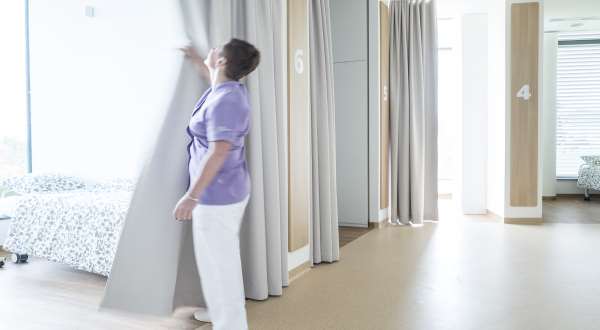 Who Attends?
80% of the patients who attend UNICA in Prague are from the UK, USA, Austria, Germany, Italy, France and Scandinavia.  20% – non EU patients.
From the staff
UNICA's Brno clinic was one of the first clinics for reproductive medicine in the Czech Republic. The clinic has been treating infertile patients since 1994. The goal of fertility doctors from UNICA is to apply the most up-to-date medical procedures and to guide and support the patients in their dream of becoming a mother.

The clinic in Prague came as a natural addition in order to accommodate our patients coming from the many European countries that turn us for help.

UNICA employs specialists for even the most complicated cases. We offer personal approach to each and every patient – you will receive support in your native language and the clinic's consultants will help you reduce stress connected with travelling and commuting to our clinic.

UNICA's success rates are audited by the clinic's academic associate. Moreover, the clinic has been cooperating with medical universities and thanks to that was able to build an impressive database of young oocyte donors. All patients of the clinic can select a donor that best meets their physical characteristics. Egg donors availability enables the treatment to start immediately.
Clinic Location
UNICA is located at the top of Prague's highest hill. It is 10 minutes from the city centre by metro (line B – yellow – outside main entrance of the clinic) and 15 minutes from the airport.