Interview with Nevzat Arshan from Cyprus IVF Hospital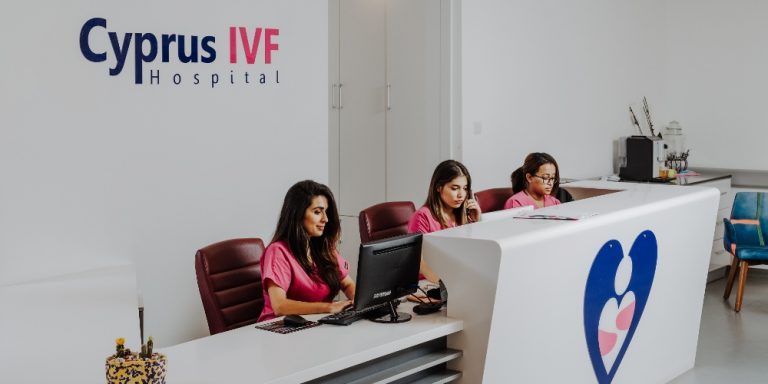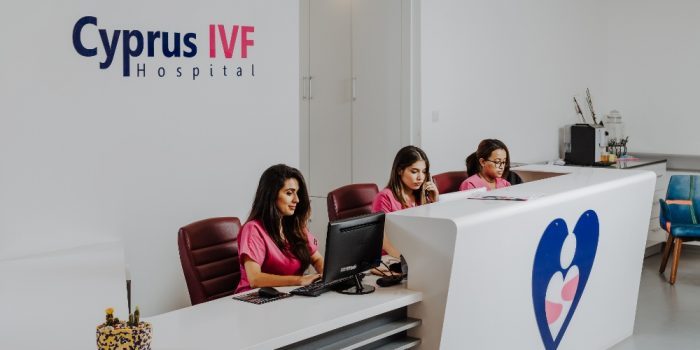 Today we pay a virtual visit to Cyprus IVF Hospital in Famagusta, North Cyprus to interview Nevzat Arshan who is a Managing Director of this clinic. Cyprus IVF Hospital belongs to the largest private hospital, Cyprus Central Hospital. This IVF centre was established in 2008 and was the first in North Cyprus to obtain International Organization for Standardization (ISO 9001) certification due to the quality treatment it provides to patients.
Cyprus IVF Hospital is located in a city on the east coast of Cyprus. During the Middle Ages, Famagusta was the island's most important port city and a gateway to trade from the Silk Road to Western Europe. The clinic resides in a building of 8,500 m², featuring a restaurant and gym, two laboratories, one operating theatre, and 50 ensuite double recovery rooms for patients. As you enter the clinic, you will be able to see the clinic's decor with warm, calming colours, beige, cream, and pink.
We have asked Nevzat Arshan a few questions about the clinic itself, medical and patient staff, and the treatments offered. Read the interview to learn more about the options of fertility treatment at Cyprus IVF Hospital.
Can you tell us why patients abroad should consider Northern Cyprus as their destination for fertility treatment abroad?
Northern Cyprus, which hosts many patients from Western Europe, Turkey, and the Middle East, searching for quality IVF treatment, is well known for affordable treatment fees, high standard healthcare facilities, liberal IVF regulations, various donation programs, and competitive pricing packages. Treatments like egg donation, sperm donation, and embryo donation programs are legal and very popular alongside IVF with gender selection (performed for a medical reason).
Northern Cyprus, a famous island for holidays, has also become the most preferred country for IVF tourism. Even if you take into account all costs for treatment, travel, and accommodation, Northern Cyprus is much more advantageous and affordable than any other option. In addition, the country's legal regulations regarding the age and marital status of patients are also tolerant. We accept female patients up to the age of  55, however, above the age of 45 we need to receive approval from the Ministry of Health. The approval is granted if the patient does not have any serious medical problem.
In addition to all these advantages, the island's holiday vibes, and the magnificent beaches are the perfect choice for an IVF destination.
Cyprus IVF Hospital was established in 2008. What is your medical director, doctors, and embryologists' experience in the fertility field?
Cyprus IVF Hospital is a dedicated fertility team conducted by Dr. Serap Kağan to deliver the patients' support and encouragement during the IVF journey. Our mission as a team is to assist couples in achieving their dream by enlarging their family. The clinic's team comprises well-experienced members, including IVF Specialists, medical advisors, embryologists, IVF nurses, psychologists, dietitians, patient coordinators, and patient assistants in academic and clinical practices. Our IVF Hospital core values focus on ethical practices, trustworthiness, and integrity in search of excellence, accountability, and discipline. Interestingly, Dr. Serap is the first certified woman IVF specialist in North Cyprus with 30+ years of experience in the Ob/Gyn field.
Does your clinic specialize in a particular area, e.g. male factor or multiple IVF failures? Do you get many patients with these issues?
Cyprus IVF Hospital is among the first clinics in Northern Cyprus to open IVF treatments with sperm, eggs and embryo donation options. Our wide range of egg donors and trusted sperm bank partners have helped us create a strong reputation for IVF with donation treatments. Cyprus IVF Hospital has elevated the standard of IVF with donation programs in the entire fertility treatments sector in Northern Cyprus.
In addition, Cyprus IVF Hospital has an industry all-time high success rate in their programs, with more than 1,000 live births of healthy babies.
We know from our experience that one of the reasons many couples avoid going abroad for IVF is the language barrier. Does your staff speak English and/or other languages?
One of Cyprus IVF Hospital's core values is trustworthiness, primarily via open and transparent communication with our patients in their native languages. Cyprus IVF Hospital medical crew speaks nine languages: English, French, German, Turkish, Arabic, Persian, Greek, Russian and Albanian.
Is your clinic obliged to report the results and success rates to national IVF monitoring organizations? Where and how can a patient check if your clinic is fully accredited and regulated before deciding on treatment at Cyprus IVF Hospital?
Cyprus IVF Hospital boasts one of the highest success rates averages across all treatments in the fertility sector in the region. Our clinic is licensed by the Ministry of Health in Northern Cyprus and holds ISO 9001 certification. The ISO 9000 certification is a set of standards that helps organizations ensure they meet customer needs within statutory requirements related to a product or service. Our outstanding results alongside our Global Partnerships (European Fertility Society Membership) and Quality Certifications create a safe environment for all patients.
What is the maximum patient age for IVF treatment at your clinic? (own eggs and donor eggs)
At Cyprus IVF Hospital, we believe that everyone has the right to fertility treatment. We ensure that our tailor-made treatment plans are suitable for all patients across all age groups, however, the age limit enforced by the Health Ministry in Northern Cyprus for fertility treatments is 55 years old for women. Therefore, we welcome female patients up to the age of  55. Patients should remember that above the age of 45 approval from the Ministry of Health is required. However, it is easily granted if there are no serious medical problems in the patient.
Please tell us about the donor egg recipient qualification process and which patients cannot be accepted for egg donation treatment. Are there any limitations apart from the patient's age?
The qualification process starts by arranging a free consultation session with our IVF expert, Dr. Serap Kağan, or one of our patient coordinators. Such a session helps us understand everything needed to ensure that our patients qualify for the opportunity and come very well prepared, which significantly enhances their chances of achieving pregnancy and finding the best suitable donor.
This consultation session with the patient is intended to help understand the main reasons for seeking egg donation. As "age" is only a fraction of the causes that redirect women to use donor eggs, problems such as early menopause, poor egg quality, genetic diseases, previous cancer treatments are just a few of the primary issues preventing women from getting pregnant. Aside from the age limit set by the Health Ministry in Northern Cyprus, women with various health history are accepted into the egg donation program.
What egg donors do you have (race/ethnicity)?
Cyprus IVF Hospital is proud to say that we have one of the biggest varieties of donor ethnicity. We have donors that are Danish, British, Ukrainian, Russian, Kirgizhytan, South African, Nigerian, Spanish, Turkish, Greek, Italian, French, Dutch, or Middle Eastern.
What is your protocol for patients with multiple IVF failures? Do they receive different treatment?
Every patient is given full medical attention and is treated with a great sense of care regardless of their medical history. However, patients with multiple IVF failures are exceptional for Dr. Serap Kağan. She treats such cases very carefully to ensure that those patients don't go through the painful heartbreak of a miscarriage again.
Do you consider egg donation the best alternative for patients aged 38-40? There are many patients of this age who are looking for treatment with their own oocytes.
As stated earlier, age alone is by no means the only factor in determining what treatment our patients can undertake. At Cyprus IVF Hospital, nothing is decided without a thorough examination and careful background check. We provide a list of blood tests and ultrasounds our patients can perform, and from then, Dr. Kağan advises the best possible treatment option for our patients given the results of their medical tests.
Can you tell us, in short, about the most difficult IVF case you have had that ended in successful birth? What made a difference in that case?
We are very proud and honoured of the long list of stories that had challenging circumstances yet have resulted in growing many beautiful families. One of the cases was from a couple who were both carriers of a genetic disease. They had a BRCA2 single gene problem. The now happy parents had previously tried all pregnancy options, including IVF, in different clinics yet never reached a positive outcome until they visited our clinic and Dr. Kağan handled their case personally.
The couple ended up going for three separate egg collection cycles to ensure we met the correct number and quality of eggs, and our embryologist team has done exceptional work in testing and analyzing the embryos. The IVF lab performed a single gene test for that faulty gene and chromosome 21 + X+Y (PGT-A). The embryologists were able to select the best and most healthy embryo. Eventually, Dr. Serap transferred the healthy embryos to the woman, and we couldn't be happier when we received the news of their pregnancy and healthy delivery.
During the treatment process, who is in touch with the patient? Can patients communicate with the doctor? Are they assigned an individual patient coordinator?
"Dealing with Cyprus IVF Hospital is a seamless experience", a comment we received hundreds of times from our patients towards the end of their journey with us, and we constantly work to maintain this excellent standard.
Every patient is assigned an individual patient coordinator native in their native language. The patient coordinator's role is to facilitate all the patient needs in terms of their medical treatment, and their logistical needs, from accommodation reservations, transportation, flight bookings, and daily life assistance from the moment they land in Cyprus. They can speak or meet Dr. Serap Kağan anytime they need or ask questions to feel more secure and comfortable. Dr. Kağan is an IVF specialist and obstetrician-gynecologist with vast experience of 32 years of working in the gynecology and infertility field. She speaks English and Turkish so communication will not be a problem.
What new/innovative IVF techniques are available at your clinic? Are there any innovative treatment solutions that you have implemented recently?
Cyprus IVF Hospital operates with the latest available technologies in the fertility sector. Recently, we have started to use Intralipid Infusion after the embryo transfer to increase the chance of the pregnancy after receiving some valid positive research results from the UK. This has opened up new horizons and placed our clinic among the top IVF clinics.