Are you considering IVF in the Czech Republic? There are over 30 fertility clinics in the Czech Republic. The standard of fertility treatment is excellent and the clinics are well regulated.
Prague and Brno are popular destinations for IVF treatment abroad, but there are also centres in other cities which offer low cost treatment options e.g. Zlin, Olomouc, Kostelec nad Orlici and Hradec Králové.  If you are considering IVF in the Czech Republic then this overview may help you.
Find IVF clinics in the Czech Republic
IVF and Egg Donation Success Rates in the Czech Republic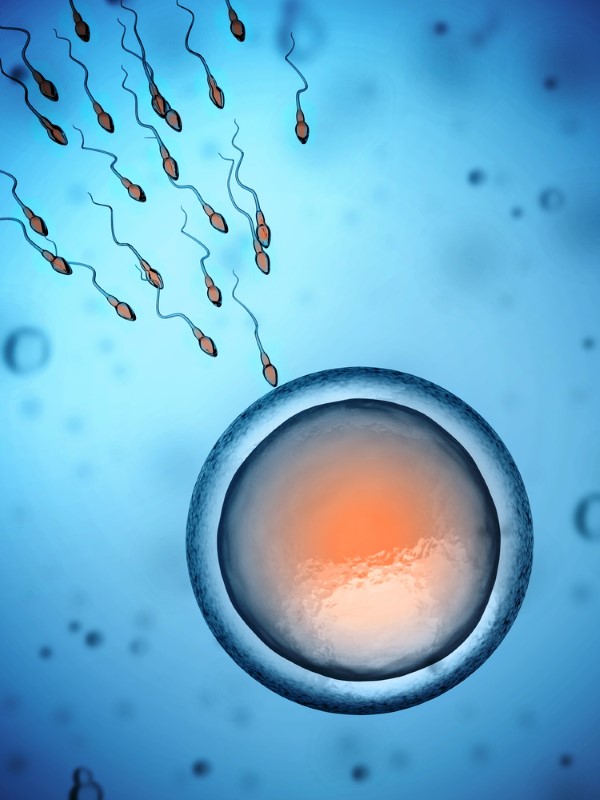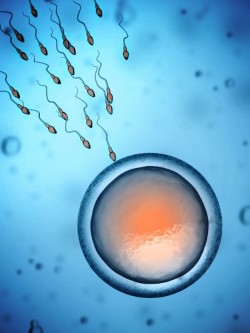 IVF and egg donation success rates are important considerations for many people when it comes to choosing a clinic. Fertility clinics in the Czech Republic have to submit their results to a national register. This data is not published, unfortunately, although summary figures for the Czech Republic are reported by the European Society Human Reproduction and Embryology (ESHRE).
The success rates are very good, especially for egg donation. However, it is worth bearing in mind, that alongside high success rates there may be a high multiple birth rate, or the clinic may be transferring a greater number of embryos in each procedure than other clinics. We have found out both the success rates and the average number of embryos being transferred at each clinic to help you with your decision. Find out more about individual IVF clinic success rates in fertility clinics in the Czech Republic.
IUI in the Czech Republic
IUI (intrauterine insemination) is the least invasive method of assisted reproduction and it involves inserting a previously prepared partner's sperm into the uterus using a small catheter. AID (artificial insemination with donor) is performed using donor sperm. IUI is recommended for couples where the male partner has normal semen analysis parameters (normspermia) or a mild form of infertility (slightly reduced sperm motility/morphology). Intrauterine insemination can also be used in some cases of minor forms of female infertility. The woman has to have passable fallopian tubes and regular, proven ovulation.
In the Czech Republic, IUI and AID can be performed for couples only. The cost ranges from EUR 180-450 for IUI and from EUR 580-750 for AID using donor sperm. Sperm donation in the Czech Republic is fully anonymous for both donor and recipient, including the children conceived via AID.
IVF and Egg Donation Costs in the Czech Republic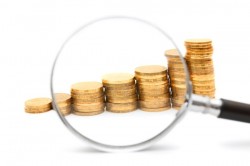 IVF clinics in the Czech Republic offer a whole range of treatments at very reasonable costs. You can save a great deal of money without compromising quality or safety. As you know, understanding exactly how much a treatment will cost can be quite a challenge.
Each clinic operates slightly differently depending on their experience and successes, therefore costs do vary.  But in general, the Czech Republic is known for being a very cost-effective place to go for IVF treatment and certainly cheaper than the UK in most cases.
IVF prices can start as low as 2500 Euros and egg donation from 3800 Euros. Medication can be bought from clinics which sometimes have a pharmacy, or online too. You can read more about IVF costs in Europe in our blog.
You can also use our IVF Cost Calculator to help you work out the cost at each preferred clinic. We have outlined the price of certain treatments at each of the featured IVF clinics.
If you are considering IVF Czech Republic then you will find top class IVF clinics throughout the country. It is worth considering all locations for IVF treatment in the Czech Republic. IVF costs are not the same throughout the whole country.
Average Cost of IVF Treatment Czech Republic 2023
| Treatment | Euro | GBP | US Dollar |
| --- | --- | --- | --- |
| IVF (own eggs) | 2600 | 1900 | 2800 |
| Egg Donation (exclusive donor) | 5500 | 3900 | 5700 |
| Embryo Monitoring e.g. Embryoscope | 400 | 300 | 430 |
| First Consultation (usually deductible) | 125 | 99 | 143 |
| Sperm Freezing | 200 | 153 | 221 |
Featured clinics
UNICA clinic was established in 1991. They were the first European private clinic associated with North-American University assisted reproduction department, the McGill University, since 2014.
Ready to find IVF clinics in the Czech Republic?
Safety and Quality in IVF Clinics in the Czech Republic
Safety and quality in IVF clinics are a concern for many people travelling abroad for treatment. This can be a reason why some choose not to travel.  However, IVF clinics in the Czech Republic are well regulated and closely monitored. Following the establishment of the European Union Directive 2004/23/EC for Tissues and Cells, Czech national legislation was amended so that all IVF clinics require a valid licence to operate. This licence is granted by SUKL (translated as the State Institute for Drug Control) which has a duty to inspect the IVF clinics at least every two years.
The possession of this license means that the clinic complies with the legislation in relation to the following:
Organisation and management
Personnel
Equipment
Critical materials
Facilities/premises
Written procedures and documentation
Quality system and quality management
Assessment of donors
Storage system of reproductive cells
System of notification of serious adverse reactions etc.
The existence of this licencing regime means that you should be confident that there will be no sloppy handling of material. A report is generated on an annual basis which some clinics publish on their website. These reports are not particularly easy to read and understand (and are in Czech only), but they do record exactly what is happening with respect to cells used within an IVF clinic.
Some IVF clinics advertise that they have ISO accreditation. Learn more about what ISO accreditation means.
IVF Laws in the Czech Republic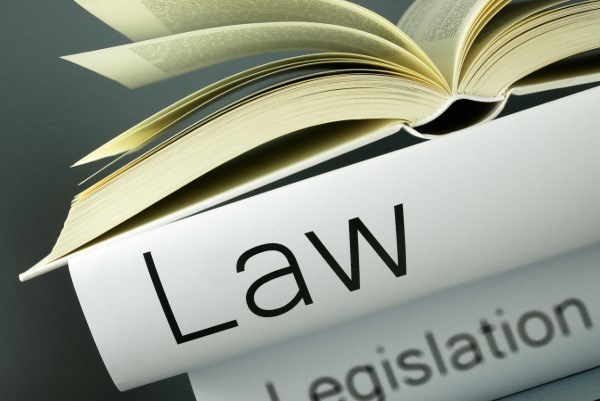 The Czech Republic's legislation on fertility treatment is quite liberal compared to other countries in Europe. But none-the-less, there are some restrictions.
Current laws decree that the woman who gives birth to a child is legally the mother. Therefore, in the case of egg donation, the recipient who carries the child and gives birth is lawfully the child's mother.
Under current laws the donation of cells (eggs and sperm) must be voluntary and anonymous for both donor and recipient. The clinic is required to keep the medical records of donors for 30 years to safeguard all parties, and can be subject to state inspection to ensure practitioner compliance.
IVF techniques cannot be used to choose a future child's sex, with the exception of cases where it may be used to prevent serious genetic diseases at the recommendation of the doctor. These cases include diseases which:
– are incompatible with the postnatal development of a child
-significantly shorten the life
-cause early disablement or other serious health consequences
– are untreatable given our present level of knowledge
An "infertile couple" is classed as a man and woman who live together intimately. Therefore the Czech Republic does not legally offer treatment to single women or same sex couples.
Surrogacy is not illegal in the Czech Republic but there are no specific laws which protect the childless couple in the event that there are problems.
The maximum age for a recipient in egg donation is 48 years + 364 days.
You might be interested in Can Anyone Have IVF Treatment Abroad?
IVF Treatment Czech Republic – The Pros and Cons
The Czech Republic has a lot of things to offer as a destination for IVF treatment.
The cost of IVF treatment in the Czech Republic is very low as already discussed.
Travelling to the Czech Republic is easy as there are lots of low cost flights.
Thousands of people have already made the trip to the Czech Republic for fertility treatment so it is well trodden.
The upper age for donor egg treatment is 48 years and 364 days so if you are over 40 and looking for an IVF clinic abroad, this is a place to consider.
English is spoken in the clinics.
The fertility clinics in the Czech Republic are strictly regulated and controlled.
And the downsides?
IVF Success rates aren't freely available through a national database such as found in the UK.
If you are a same sex couple you are not allowed to have treatment.
The law on the maximum age allowed for treatment is tightly controlled and no exceptions are allowed.
Still deciding? Then take a look at the IVF clinics in the Czech Republic to see what they offer.
View Featured Clinics in Czech Republic
IVF in the Czech Republic Questions and Answers
What is the cost of IVF in the Czech Republic?
The Czech Republic is fast becoming the destination of choice for international patients. It is no surprise with it being centrally located in Europe with good, reliable treatments offered at reasonable prices. Czech clinics are equipped with the most advanced laboratory equipment, employ experienced IVF specialists and their results are comparable to any found elsewhere in Europe. Combine all this with experienced, multi-lingual international patient teams who cater for all your needs, the average cost of treatment which is between €2,700 - €5,700 is very good value. IVF treatment however is not available to single women or lesbian couples.
How much does it cost to freeze your eggs in the Czech Republic?
If you are not yet ready to have a baby or you wish to pre-empt medical treatment which might have a negative effect of your fertility clinics in the Czech Republic offer an egg freezing service. Like the service offered by any modern clinic patients can have their eggs vitrified - a modern freezing technique that rapidly lowers the temperature of the egg keeping it safely preserved until the day you are ready to begin treatment. You will need to contact each individual clinic for specific costs which average around €1,500 for the initial procedure which will ordinarily allow you to store eggs for one year.
How much does embryo donation cost in the Czech Republic?
This technique consists of creating an embryo by fertilizing the egg artificially, then implanting the embryo in the woman's uterus. It is commonly used by heterosexual couples in the Czech Republic and embryo donation is anonymous. There are a range of packages available which include initial consultation, medications and one transfer of up to two frozen embryos. Embryos are cultivated up to blastocyst stage (up to 120 hours) and prices average €2,500 which is very competitive to many other European countries which offer the treatment.
What is the cost of IVF with donor eggs in the Czech Republic?
Egg donation treatment offered in the Czech Republic consists of an in-vitro donation of oocytes (eggs) from an anonymous donor. The donation must be kept anonymous by both parties and medical records of the donors must be kept for 3 decades. The Czech law states that the woman who gives birth to the baby is the legal mother of the child therefore when an egg is donated, the birth mother then becomes the lawful mother. The cost of this treatment in the Czech Republic is very competitive averaging between €4,500 - €8,000.
How much does donor sperm for IVF cost in the Czech Republic?
Just as egg donors, sperm donors in the Czech Republic are anonymous and this treatment is offered to heterosexual couples. Donor insemination is a fertility treatment that involves using a sperm donor to conceive. Insemination typically refers to intrauterine insemination (IUI) with a donor or an intended parent's sperm, but donor insemination can also be used with intra-vaginal insemination or as part of an IVF cycle as well. Treatment using donor sperm can cost between €200 - €500.