Considering IVF in Greece?
Greece is a very popular country to go to for IVF treatment. There are at least 50 IVF clinics in Greece dispersed around the country. People travel from overseas for egg donation and embryo donation and, like the Czech Republic and Spain, budget airlines fly to many locations in Greece making travel easy and cheap.
If you are considering IVF in Greece then this guide may help you. Most of the popular IVF clinics are located in Athens, Thessaloniki and Crete.
IUI Greece
IUI treatment is a fertility procedure that involves inserting partner's sperm, using a small catheter, into a woman's uterus. AID treatment is, on the other, artificial insemination using donor sperm. The latter is performed in single women and in couples with a male factor. In IUI treatment, there is no age limit for men. For women, the maximum age is 54, however, IUI is recommended to younger women with milder infertility issues and if you're 50-54 years old you would require additional qualification.
In Greece, the use of donor sperm in AID is legally allowed for couples with male infertility. You should know that all sperm donors in Greece are anonymous. They can be selected on the basis of their blood group and phenotype, but no identifying data can be disclosed to patients.
If you are a single woman wishing to have IUI in Greece, according to local law, you need to sign a notarial deed in the presence of a notary and an official translator, stating that you are undergoing fertility treatment on your own to have a child. Almost every Greek clinic can assist you in this process. In general, the cost of IUI in Greece is lower than IVF costs. It can range from EUR 500-600 for IUI to EUR 900-1,000 for AID.
Egg Donation Treatment Greece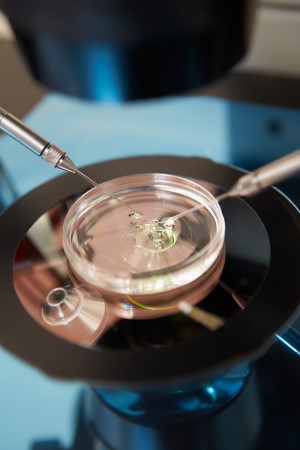 The anonymity laws in place for egg and sperm donation in Greece mean that there are many people who are willing to donate. As a result, there is virtually no waiting list for egg or sperm donation treatment. This, together with the low cost of treatment, makes Greece a popular place for people seeking egg donation abroad.
By law, certain blood tests for infectious diseases have to be undertaken before the donor is allowed to donate. These are Hepatitis B and C, HIV, and syphilis. However, most clinics will go beyond these tests and perform other tests recommended by the European Society of Human Reproduction and Embryology (ESHRE) and the American Society for Reproductive Medicine (ASRM). These include karyotyping (analysing the chromosome structure of cells) and chlamydia testing, for example.
Most IVF clinics also ensure that the donors are screened psychologically to ensure that they understand the consequences of donating and also to assess their motivation for doing so.
Information relating to height, weight, hair colour, eye colour, skin tone, blood group, and education is available to recipients. This information is usually available early on in the donation process.
Couples undergoing any assistive reproductive technology (ART) procedures in Greece must be screened for infectious diseases Hepatitis B and C, HIV, and syphilis. This includes recipients of egg donation. These tests must have been done within a year of the start of treatment.
As in Spain, Cyprus and the Czech Republic, there is no national register of donors which means it is difficult to determine how many times a person has donated before (Bulgaria does have a national register in place).

Featured clinics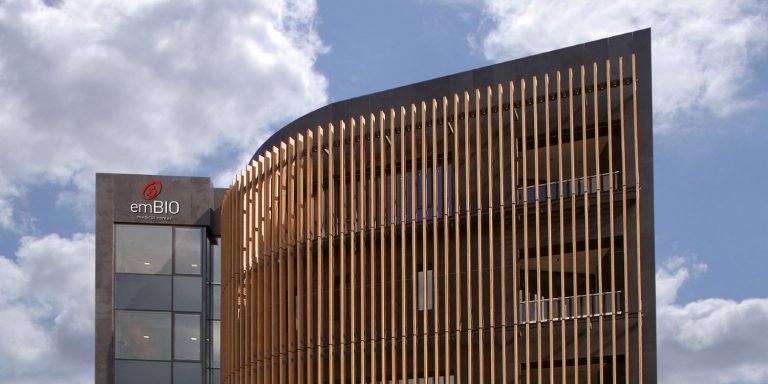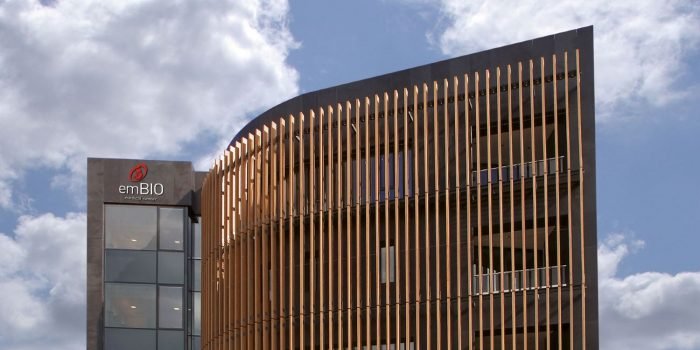 emBIO clinic is located in Chalandri, Greece, in proximity to the city centre. The clinic opened in 1996 and since then it has helped over 10,000 babies to be conceived.
NewLife IVF Center is located in Thessaloniki in Greece. It was opened in 2010 and is a private facility. In 2018, it undertook 1,255 total treatment cycles.
Embryo Donation Greece
Embryo donation is permitted in Greece. A couple who have completed their family can donate their surplus frozen embryos to another couple anonymously. Some IVF clinics, however, will only undertake fresh egg donation together with donated sperm i.e. "double donation". The success rate of "double donation" is higher because the egg and sperm come from young donors with no history of infertility. Gametes and embryos can be left in frozen storage for up to 10 years.
Egg Donation Cost Greece
Egg donation treatment is cheaper relative to other countries in Europe. There are packages available that include all procedures and which start at 5,000 Euros or cheaper.  However, you will need to research fully to compare like-with-like. Our IVF Cost Calculator can help with understanding costs. On top of the advertised price, there may be additional tests that are required e.g. screening for infectious diseases (if these haven't been carried out before).
Ready to find IVF clinics in Greece?
IVF Laws Greece
The Greek law regarding all assisted reproductive techniques (Law 3305/2005) was issued on 27 January 2005. It covers many areas and is ultimately to ensure that the techniques and procedures are in the best interests of the conceived child.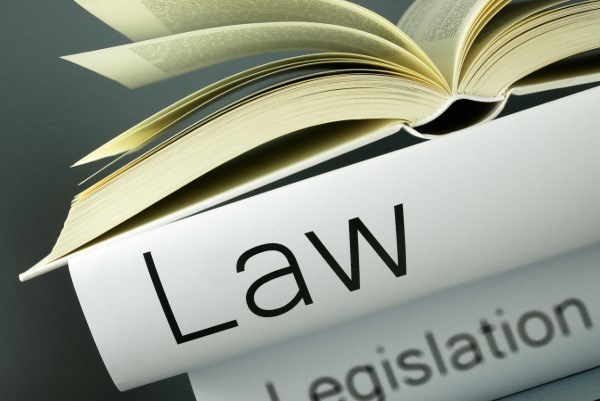 The law states:
The IVF age limit for women undergoing IVF treatment in Greece is 54 years, though women aged 50-54 are required to submit additional test results and paperwork from their doctors and be qualified for treatment. There is no age limit for men.
Same-sex couples are not "strictly" allowed to have treatment. However, as long as one partner signs a notarial deed saying that she is going through as a single woman with the use of donor sperm then it can be accommodated. In all non-married couples, the law states that there is a requirement to have a signed notarial deed either stating that a woman is single or, if there is a partner, that he is agreeing to the treatment and that he will be the legal father of the offspring. The notarial deeds can be signed when the couple/woman arrives in Greece and the cost is between 40-70 euros.
Sex selection is only allowed for medical reasons.
Donation of egg and sperm is anonymous.
Surrogacy is allowed under Greek law but the details stipulate there should be medical grounds and court approval must be arranged. Both the couple and the surrogate need to prove to the court that they are permanent residents of Greece.
Embryo transfer laws state the following:
– In women under 35 years of age using own eggs, one or two embryos can be transferred.
-In women over 35 and under 40 years of age using own eggs, up to two embryos can be transferred if it is the first or second treatment cycles. Thereafter, on subsequent treatment cycles, up to three embryos can be transferred.
-In women aged 40 years of age using own eggs, up to three embryos can be transferred.
-In women over 40 years of age using own eggs, up to four embryos can be transferred.
-In all women using donor eggs, only two embryos are allowed to be transferred.
Safety and Quality in IVF Clinics Greece
There is now a specific regulatory body in Greece to oversee IVF clinics and to ensure that they comply with Greek IVF laws. National Medically Assisted Reproduction (ACE) is now in place to regulate IVF clinics. Licensed IVF clinics & cryobanks can be found here but it is only in Greek at the moment as the English version is under construction.
IVF clinics are inspected and this inspection can be done without any notice to ensure standards are being met. Many clinics will also have ISO accreditation which will attest to their adherence to safety and quality.
IVF success rates are not required to be submitted anywhere at the moment, so there is no independent verification of these results. Some IVF clinics do submit their results to ESHRE and take part in the annual survey carried out by ESHRE into the state of ART in Europe.
Greece is a popular place for treatment because the staff is well trained and experienced, the IVF laws are fairly liberal and the cost of the treatment can be cheaper than in other countries in Europe.
IVF Greece – The Pros and Cons
Greece has a lot to offer as a destination for IVF treatment.
A beautiful climate and stunning scenery make it possible to consider taking a relaxing break whilst having treatment.
Very low-cost IVF treatment compared to the UK and USA
The laws on donor anonymity mean that there are next to no waiting lists for donor egg treatment.
The age limit for treatment is 54 years.
Greece is a well-trodden path for IVF treatment so there is lots of online chat about what to expect.
Strict laws on the number of embryos allowed to be transferred mean that your and your child's well-being is considered paramount.
Pause for thought?
IVF success rates are not nationally published so there's more work involved to find these out from individual clinics.
The laws around treating same-sex couples are not as liberal as the UK and USA.
If you need any more help with deciding, take a look at the IVF clinics in Greece. They each offer something different.
View Featured Clinics in Greece
IVF in Greece Question and Answers
What is the cost of IVF in Greece?
Greece is developing into a popular destination for both younger and older fertility patients drawn by the combination of effective fertility treatment, reasonable rates, and its patient–friendly and liberal IVF laws. In fact, Greece passed its reproductive health legislation in 2005 and currently offers over 50 IVF clinics, with a variety of therapies to suit different types of patients. Many clinics boast ISO quality certification and the majority report results to ESHRE (European Society of Human Reproduction and Embryology), demonstrating assurances about the quality and success of the treatments offered. IVF treatments with own eggs is reasonable, costing between €3,200 and €6,200.
How much does it cost to freeze your eggs in Greece?
Greece has followed other mainstream countries by providing widespread availability of egg freezing. Like the UK Greece offers a 10-year egg freezing limit and uses a vitrification process to freeze eggs rapidly which prevents the formation of harmful ice crystals, which can damage the egg when conventional freezing techniques are employed. The process has been proven to have a 99% survival rate. Egg freezing prices vary across Greece and can cost anywhere between €1,300 and €2,500 and therefore it is vital that you check exactly what is included in any price you get quoted.
How much does embryo donation cost in Greece?
Embryo donation is permitted in Greece and embryos can also be frozen for up to 10 years. The legal framework consents to artificial reproduction for cohabiting couples, married couples or to an unmarried or single woman. According to the legislative frameworks in other EU countries, whenever consent to use these techniques is given to single women, it also covers women who have identified themselves as homosexual. The cost of embryo donation in Greece varies between €2,700 and €6,000.
What is the cost of IVF with donor eggs in Greece?
Egg donation treatment offered in Greece accounts for over one quarter of all IVF treatments performed each year. The Greek law allows for the transfer of more than one embryo – it all depends on the age of the woman who is going to bear the pregnancy. Patients under the age of 35 are allowed to transfer two embryos (or up to three embryos for the third cycle onwards) and patients over 40 can have three embryos transferred. All egg and sperm donors are anonymous and are thoroughly screened for infectious diseases and are only allowed to donate once certain blood tests have been completed. These include HIV, syphilis, Hepatitis B and C. However, some IVF clinics will screen further to ensure your safety. The cost of IVF with donor eggs ranges from €5,000 to 8,000.
How much does donor sperm for IVF cost in Greece?
Just as egg donors, sperm donors in Greece are anonymous and this treatment is offered to single women, lesbian and heterosexual couples. Donor insemination is a fertility treatment that involves using a sperm donor to conceive. Insemination typically refers to intrauterine insemination (IUI) with a donor or an intended parent's sperm, but donor insemination can also be used with intra-vaginal insemination or as part of an IVF cycle as well. Treatment using donor sperm can cost between €800 and €1,500