Latvia is a small country in the Baltic region in Northern Europe with a population of only 2 million people. There are not many IVF clinics in this country – in 2014 there were just five fertility clinics operating there. Still, Latvia is increasing in popularity as an IVF destination for patients from Scandinavia, Germany, and the United Kingdom.
Latvia's clinics offer a European level of quality for the infertility treatments they provide. This is due to the 20-year history of IVF clinic in Latvia. IVF treatments carried out in Latvian clinics conform to the recommendations of the European Society of Human Reproduction and Embryology (ESHRE) and the International Federation of Fertility Societies (IFFS). Many patients from the UK, Germany or France chooses this destination mainly because of lower prices than elsewhere in Europe.
Egg Donation Latvia
Donating eggs and undergoing egg donation treatment is legal in Latvia. According to the local law, the donors are Latvian and anonymous. Egg donation treatment in Latvia is especially popular among patients from Estonia, Lithuania, Scandinavia, Germany, and the United Kingdom. The Latvian clinics cater to foreign patients' needs by offering them services of personal patient coordinators and translators if needed.
You may also like to read – Sperm donation abroad – what you need to know.
Egg Donation Costs Latvia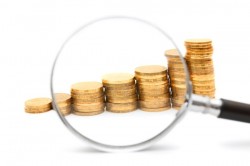 The average cost of egg donation treatment in Latvia is EUR 6,020. Usually, clinics guarantee a number of eggs from the donor (for example 8 eggs guaranteed) or a number of blastocyst-stage embryos (usually around 2 blastocysts). The price of an egg donation program in Latvia may include qualification tests, medication, ICSI, vitrification of remaining embryos, sperm freezing, assisted hatching or blastocyst culture. Embryo transfer is usually included in the price.
We would suggest using the IVF Cost Calculator to determine an indication of the potential cost for your treatment.
Egg Donation Success Rates in Latvia
The ESHRE report for 2014 (published in 2018) reads that there were 480 IVF cycles with own eggs performed in Latvia and 144 cycles using donor eggs. The reported pregnancy success rate for egg donation cycle was 50.9% (per embryo transfer) and in case of IVF with own eggs the success rate was 29.8% (per embryo transfer).
Ready to find IVF clinics in Latvia?
IVF laws in Latvia
Same-sex female couples and non-married couples and single parents are welcome in IVF clinics in Latvia. The maximum number of embryos you can have transferred in Latvia is 3 (some clinics allow maximum 2 embryos). There is no upper age limit for either egg recipients or male patients. We recommend you contact the clinic of your choice to find out what maximum age limits they have for donor egg recipients.
Surrogacy is not allowed under the law of the Republic of Latvia. Sex selection (family balancing) is only allowed for medical reasons, for example when there is a risk of sex-related genetic disease being transferred to the baby.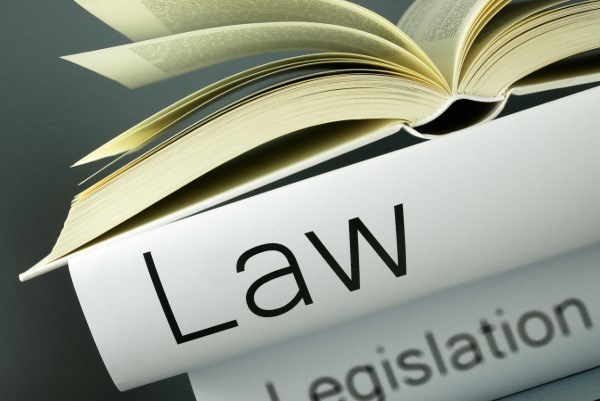 According to Sexual and Reproductive Health Law passed on 1st July 2002, egg donation and sperm donation in Latvia are anonymous, however, the intended parents may obtain information regarding the donor's genetic and anthropometric data as outlined below:
age
skin color
hair color
eye color
weight
height
blood type
Rhesus factor
education
hobbies and interests.
You can always be sure that your and your donor's identity is protected. Information about patients is strictly confidential. Egg and sperm donors are also protected by anonymity laws. It is strictly forbidden to meet the donor, see the donor's pictures as an adult or a child and obtain personal information. But in no way, it means that the donor is randomly selected or that he/she can be unsuitable for the patient. The Latvian law allows a maximum of 3 children born in the country as a result of IVF with gametes from a single gamete donor (except for cases of multiple pregnancies).
Egg donors – testing for infectious diseases
According to the laws of the Republic of Latvia, an egg donor must be 18 to 34 years old and have excellent mental and physical health, and a male donor needs to be 18 to 45 years old. There is a list of tests a donor needs to have for a successful IVF procedure. These are Hepatitis B and C, HIV, syphilis and other STD tests. Many Latvian IVF clinics follow the European Society of Human Reproduction and Embryology (ESHRE) recommendation and include karyotyping test (analyzing the chromosome structure of cells). Many clinics also carry out microbiological and pap smears and ultrasound examinations on egg donors.
Egg donors – psychological screening
In most clinics, each egg donor must visit not only gynecologist and medical geneticist, but also a psychiatrist. Donors with drug addictions and alcohol abuse are never accepted. An egg donor needs to be mentally healthy, very often the traceable relatives of the donor are asked to provide information on their mental health.

Safety and Quality in IVF clinics Latvia
ISO 9001 quality certificate ensures strict compliance with diagnostics and treatment standards in IVF clinics. It is always advisable to check with the clinic if they hold any certificates.