Portugal has long not been the first destination coming to IVF patients' minds when they were looking for treatment options abroad. However, this trend has been changing recently. That's why it is worth to take a closer look at what this beautiful country has to offer not only in terms of tourist attractions but also in terms of assisted reproduction techniques. Especially, if you are interested in non-anonymous egg or sperm donation treatment.
Today, Portugal can be classified as the country having one of the most progressive and patient-friendly IVF legislation in Europe. It is also one of the exceptions in terms of gamete donations. On April 24, 2018, the Portuguese Constitutional Court, while deciding on a surrogacy legislation issue, "accidentally" put a ban on donor anonymity (which it ruled in favour of only 9 years earlier). Since then, all egg/sperm/embryo donors have to realise that their personal data (including their name and surname) will be available to their offspring.
In Portugal, first 3 IVF/ICSI cycles are publicly funded (apart from frozen embryo replacement, FER, which is not included in the calculation of this maximum number). It refers to all ART (Assisted Reproductive Technology) techniques and is open to female patients at the age of 18-40 and male patients between 18 and 60 years old. Public funding is an option in both public and private IVF centres. Most of them are located in Lisbon, Porto and Coimbra.
IUI Portugal
IUI (intrauterine insemination) or AID (artificial insemination with donor) is often the first fertility treatment couples try. The procedure is recommended for young patients who have difficulties conceiving naturally on their own. In Portugal, both IUI and AID are legal procedures and are widely available for single women, couples and female couples. Similarly to egg donors, sperm donors in Portugal can be non-anonymous which means that children conceived via artificial insemination with donor have the right to access the identity of the sperm donor when they reach 18. The cost of IUI in Portugal is about EUR 800-900 while for IUI with donor sperm you would have to pay approx. EUR 1,200-1,400.
Egg Donation in Portugal
In Portugal, it is allowed to donate eggs (and sperm) in assisted reproduction. All gamete donation treatments are open to infertile heterosexual couples, single women and female couples. They are based on the rule of non-anonymity which means that donor-conceived children have the right to access the identity of their donors at the age of 18. Access to the donor's ID is granted and guaranteed by the Portuguese state and the information about donors is kept for 75 years. It means that an 18-year old child does not have to decide whether they want to learn about their donor's identity or not. The decision can be done later in their lives and the information will still be available.
Both eggs and embryos can be legally vitrified in Portugal and stored at the fertility clinic. However, the minimum length of frozen embryo storage is 3 years. Patients, therefore, need to pay the whole amount for the 3-year storage of their remaining embryos which they can use later in the consecutive cycle.
Egg donors in Portugal
Egg donors in Portugal have to be between 18 and 35 years old. They can donate 4 times per lifetime and they are compensated. The whole process is registered in the database of the national ART authority and the donor compensation is fixed by law. Donors are selected using strict medical criteria involving testing for genetic diseases and a psychological evaluation. For the selection of the egg donor, the physical characteristics (phenotype) of the patients are also taken into consideration.
Embryo donation in Portugal
Embryo donation is allowed and non-anonymous in Portugal. The beneficiaries are infertile heterosexual couples, single women and female couples.
Egg donation success rates in Portugal
According to the ESHRE report for 2016 (published in 2020), pregnancy rates for cycle aspirations in Portugal were 29.4% in the case of IVF with own eggs and 23.0% in the case of ICSI. The pregnancy success rates for egg donation cycles were reported per embryo transfer for freshly donated oocytes (55.5%), for frozen oocytes (45.9%) and for thawed oocytes (42.4%).

Featured clinic
Ferticentro was established in 2002. For the past years, the clinic has been based in Hospital da Luz, the largest and most important private hospital in the Centre of Portugal.
IVF and Egg Donation Costs in Portugal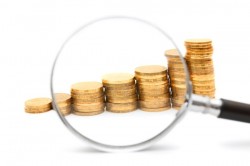 When it comes to the costs of IVF treatments, Portugal places itself in the middle range price. The cost of IVF with ICSI starts from around €4,000. In the case of egg donation cycles, the costs range from €6,000 to €8,000. Of course, these are just general estimations – the final price will be established after the fertility specialists examine a patient and determine exactly what type of procedure and additional treatments they need. In the case of treatments with donor gametes, one also has to add such costs as e.g. medications administered to the donor for ovulation induction.
Important note: in Portugal, the cost of three IVF/ICSI cycles is publicly funded. It refers mostly to treatments in public centres where medication, doctor and laboratory costs are publicly funded as well.
Safety and Quality in IVF Clinics in Portugal
Currently, Law no. 32/2006, of 26 July, is the Portuguese law on medically assisted procreation. After the last revision of the law in April 2018, the Constitutional Court of Portugal banned commercial surrogacy and introduced the rule of donors' non-anonymity. In Portugal, there is a national registry for all ART treatments. It is mandatory and organised under the National Competent Authority. There is also a national registry of donors.
Some IVF clinics advertise that they have ISO accreditation. Learn more about what ISO accreditation means.
Ready to find IVF clinics in Portugal?
IVF Laws in Portugal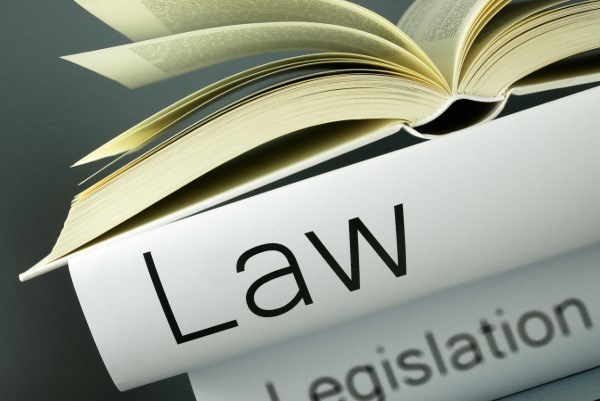 Assisted reproductive treatments and research on embryos in Portugal are regulated by Law Concerning Medically Assisted Reproduction Portugal (law number 32/2006).  IVF and ICSI are performed with both own and donated gametes. Donation of eggs, sperm and embryos is permitted when a woman is not able to become pregnant by any other means and where the quality of gametes can be assured. In April 2018, the Constitutional Court referred to the anonymity of the donors as the "violation of the right to the identity of the person" and amended the 32/2006 law with retroactive effects until the year 2006. From that moment on, children born from donor gametes have the right to request their donors' personal data from breeding centres. Donor registries are kept for at least 75 years which makes treatments in Portugal particularly safe from a children's health perspective.
View featured IVF clinics in Portugal
Both PGS (preimplantation genetic screening) and PGD (preimplantation genetic diagnosis) are allowed for heterosexual couples, single women and female couples. PGD is performed only for serious illnesses. As the Portuguese IVF law is one of the most progressive in Europe, female couples have exactly the same rights of access to motherhood as heterosexual couples. For example, they may undergo reciprocal IVF. In reciprocal IVF, one partner is subjected to ovarian stimulation. Her eggs are collected and fertilised with sperm from a non-anonymous donor in order to create embryos. The embryos are then cultured and transferred to the uterus of the other partner – the one who will try to get pregnant. In such a way, both partners participate in the treatment and share the pregnancy.
You might be interested in Can Anyone Have IVF Treatment Abroad?
For more information visit the European Society of Human Reproduction and Embryology – ESHRE website.
IVF in Portugal Questions and Answers
What is the cost of IVF in Portugal?
Portugal has become an attractive destination for those seeking IVF abroad and the cost is one of the reasons why it has become so. Whilst not so cheap as the prices you will find in Eastern Europe, Portugal represents good value for money. The basic cost of IVF can be as low as €3,300 while IVF with ICSI starts at around €3,700. These prices are baseline figures and may rise depending upon your specific treatment requirements and any medication you may need. Portugal has a relatively small number of clinics but this competition is sufficient to keep prices relatively low and the country is usually regarded as a mid-priced fertility destination.
How much does it cost to freeze your eggs in Portugal?
Egg freezing enables women to preserve the possibility of having a baby at a later date. It is used by women who are not ready to have children at the present time or by those who have a medical condition or are undergoing a form of treatment that negatively impacts their fertility. Typically egg freezing costs in Portugal start from anything between €1,400 and €2,400 but you also have to factor in storage costs on top which can cost in the region of €500 every three years - it is, therefore, advisable to get a quote that covers both egg retrieval and storage. There is no absolute time limit for storing eggs but Portuguese law states that any storage arrangement must be reviewed and/or renewed every five years.
How much does embryo donation cost in Portugal?
Embryo donation is permitted in Portugal. Since 2018 all those who donate embryos are considered non-anonymous, so their details may be shared with any baby born as a result of the donation. IVF treatment costs using donated embryos are very reasonable compared to other European countries such as Spain. In Portugal, average prices hover between €2,000 and €2,400 whereas in Spain you could expect to pay €3,000 upwards for shared or 'adopted' embryos.
What is the cost of IVF with donor eggs in Portugal?
The cost of IVF with donor eggs in Portugal is competitive in comparison to countries like the U.K. and Spain albeit more expensive than countries such as Greece or the Czech Republic. Donors are non-anonymous but are plentiful which means that waiting lists, where existent, are short and patients have access to a diverse pool of diverse donors representing different phenotypes. You can expect to pay anywhere between €6,500 to €8,000 plus medication.
How much does donor sperm for IVF cost in Portugal?
Treatment involving donor sperm in Portugal is readily available due to a consistent number of donors, who must be aged between 18 and 35. Donors are non-anonymous and receive compensation for any donation. Only non-identifying information about the donor is given to the recipient – this includes information about their phenotype and blood type. The cost for patients using a non-anonymous sperm donation is the same as if they would be using an anonymous donor. At present, the cost to involve donor sperm in treatment is an additional €450 to €600 on top of any baseline IVF costs.