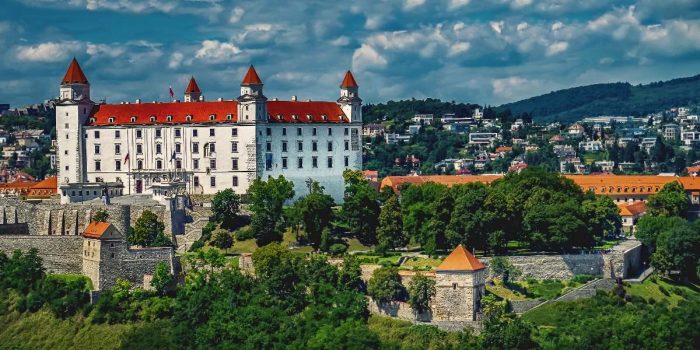 Slovakia, a small but picturesque country in Central Europe, is quite a new player on the assisted reproduction market. Just like other post-communist countries, it is still not widely associated with competitive standards of healthcare and a broad range of treatments on offer. However, the way foreign patients perceive Slovakia is slowly changing and medical tourism is a growing industry in that part of Europe nowadays. Slovakia's closest neighbours, the Czech Republic and Poland, are already among top IVF destinations for European patients and there is every indication that Slovakia will join them soon, too.
Slovakia's biggest advantages are surely highly competitive prices for infertility and assisted reproduction treatments. Due to the fact that this country is a member of the European Union, its law is based on international declarations and European directives – and that's highly important for foreign patients as well. What is more, Slovakia is a peaceful country, with beautiful scenery and inexpensive shopping, what makes it a good spot for holidays following IVF treatment. Its two biggest cities, Bratislava (the capital) and Košice, have international airports that are easy to get to by budget airlines (mainly from Vienna, Prague or Budapest).
It is said that the entire population of Slovakia is smaller than the city of New York – in fact, it is over 5.6 million and consists mostly of Slovaks. At the moment, there are 5 fertility clinics in Slovakia (including the branch of the international network of fertility clinics). Almost all of them are located in Bratislava and Košice.
IUI in Slovakia
In Slovakia, intrauterine insemination (IUI) with a partner's sperm or donor sperm is legal and available to heterosexual couples only. Sperm donors are fully anonymous in Slovakia. After determining the size and shape of the follicle and the endometrium, the woman can be qualified as appropriate for this type of procedure. IUI can be performed with a partner's or donor semen. The procedure is a very simple and gentle method. The sperm is placed a lot closer to reaching the egg than during natural conception. The actual insemination is pain-free and does not take long. The average cost of IUI in Slovakia starts from EUR 400-600 and IUI with donor sperm cost oscillates around EUR 1,200.
Egg Donation in Slovakia
Egg donation is allowed and strictly anonymous in Slovakia. Intended parents cannot ask for the donor's identity and similarly, donors cannot seek the recipients' or the baby's identity. According to Slovak legislation, egg donation treatment cannot proceed without the written consent of all parties involved.
Egg donation treatment may be accessed only by heterosexual couples in Slovakia – thus, single women, as well as women in homosexual relationships, are excluded from this possibility. Although Slovak legislation does not set an upper age limit for female patients, clinics are legally obliged to have an ethics committee that gives an opinion on many ethical dilemmas related to assisted reproduction. In most cases, maximum age accepted for egg donation treatment is 52 years old.
Egg Donors in Slovakia
Egg donors are young women between 18-34 years old. Because of Slovakia's small population, they are usually white Caucasians of Slovak origin. Qualification laboratory tests for donors are based on the European Union Tissue and Cells Directives. Donors have to undergo a thorough screening, which generally includes gynecological examination (fertility evaluation, PAP smear), genetic examination (karyotype and gene mutation causing cystic fibrosis), endocrinological examination and serologic blood test (hepatitis B, C, syphilis, HIV). They are also subjected to medical screening to assess their family medical history and exclude serious diseases in the family or psychological issues. The maximum number of children that can be born from one and the same donor is 5.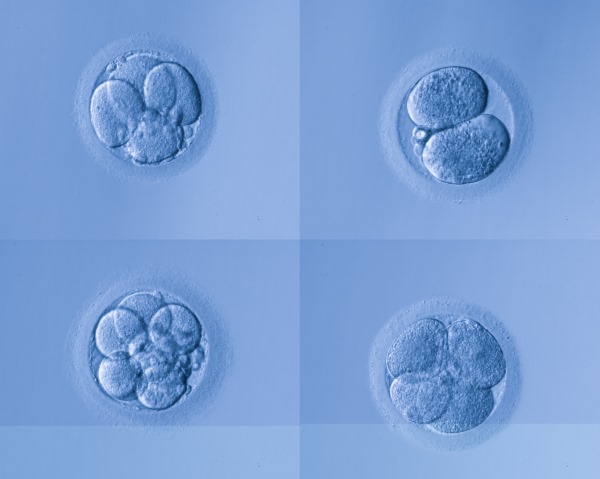 Donors are matched to the recipients on the basis of phenotypic features. Despite the fact that egg donation is anonymous in Slovakia, patients get some basic information on the donors, such as age, race, the colour of eyes and hair, blood type & Rh factor, height and weight. They may also learn what education the donor has completed and what skills or interests she has. The number of donor's children is communicated as well.
Egg donation in Slovakia is voluntary. However, according to the EU Tissue Directive, donors may receive compensation for travel expenses and the so-called inconveniences related to the donation.
Embryo Donation in Slovakia
Just like in the case of egg and sperm donation, embryo donation is allowed and anonymous. Donated embryos generally come from patients who have already successfully undergone embryo transfer and decided to donate their leftover frozen embryos. Developed embryos are cultivated until the 5th day and the highest quality blastocysts are frozen and stored.
IVF Laws in Slovakia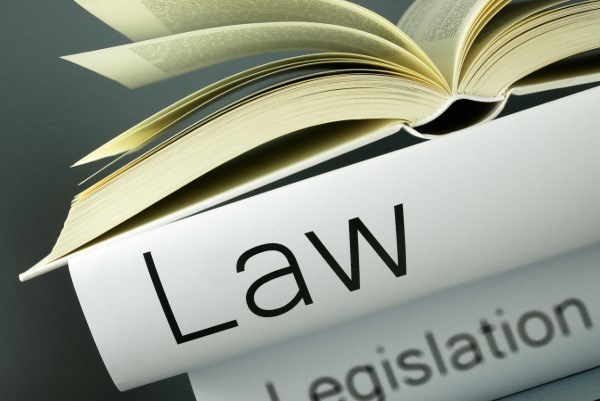 Slovak IVF law allows in vitro fertilization (IVF) and intracytoplasmic sperm injection (ICSI) method as well as egg, sperm and embryo donation. Social freezing of oocytes is permitted but the maximum number of eggs to fertilise as well as the maximum length of time that frozen oocytes can be stored is not defined. The maximum number of embryos to transfer is 2 but the final decision is based on the doctor's opinion, the patient's health conditions and European guidelines that emphasise the importance of a single embryo transfer. There is a possibility to apply pre-implantation genetic diagnosis (PGD) as well as PGS for embryo screening.  Slovak legislation prohibits surrogacy, sex selection for reasons other than medical, experimentation on the embryo and cloning.
Egg Donation Success Rates in Slovakia
Unfortunately, at the moment it is not possible to find precise national data on outcomes of fertility treatments in Slovakia. It is because Slovakia does not report details and quantified data on assisted reproduction and fertility clinics are not legally obliged to report their performance and outcomes. European Society of Human Reproduction and Embryology (ESHRE) is missing Slovakia in its annual reports due to the lack of this reporting system.
Safety and Quality of IVF Treatment in Slovakia
The Slovak national legislative framework on assisted reproduction is made by Act No. 576/2004 Coll. on Health Care, which was amended by Acts No. 350/2005, 282/2006, 662/2007, 345/2009 Coll. (Table 2).17 Law No. 576/2004 Coll. on health care (as amended later) covers biomedical research in general, including genetic research. This Act regulates informed consent, biomedical research, ethics committees, question about transplantation, organ/tissue donation as well as patients' rights.
Although Slovakia has implemented the European Union Tissue and Cells Directives (EUTCD), it has not established a competent authority to assess if fertility clinics comply with the law. This is the role of regional ethics committees (appointed by the regional state authority) as well as local ethics committees, appointed by directors of health care facilities or research institutions.