Are you seeking IVF in Spain?
Most people from abroad come to Spain for egg donation or embryo donation. There are many fertility clinics in Spain and the vast majority are private. They are located throughout Spain and travel is very easy as many budget airlines fly to these destinations.
Success rates are very good for egg donation and many people are usually very happy with the treatment they receive at Spanish clinics. The most popular cities where many well-established IVF clinics are located in Spain are: Barcelona, Madrid, Alicante and Valencia.
IUI in Spain
IUI treatment is a fertility treatment that involves directly inserting healthy sperm into a woman's uterus. Artificial insemination with a donor, so-called AID, is the same procedure but uses donor sperm. The treatment is performed using a small catheter. In Spain, the IVF laws are one of the most advanced in Europe so all potential scenarios are considered and regulated. Therefore, IUI and AID are completely legal and regulated. In general, the cost of IUI in Spanish clinics is substantially less than the cost of IVF or egg donation. It can range from EUR 900 for IUI to EUR 1,400 for AID. Intrauterine insemination (IUI) is recommended in cases where couples have been unsuccessfully trying to conceive for at least 12 months and other causes of infertility have been already ruled out.
Egg Donation Spain
The majority of people from the UK seek egg donation in Spain rather than any other IVF treatment. The egg donation clinics in Spain are set up to accept international patients for this type of treatment. There is clinic staff in place to help with queries and to coordinate treatment. Bigger IVF clinics will have an International department to oversee this aspect. Many staff members will be fluent in English so language is rarely an issue in Spain.
Since egg donation in Spain is anonymous, there are many egg donors and virtually no waiting lists. The donors are screened physically and psychologically. The majority of people who come forward to donate are rejected because of these high standards. Some clinics have frozen donor eggs which means that the synchronisation for egg donation treatment is easier. You can find out more about egg donor welfare abroad here.
The clinics will match you up with an egg or sperm donor. Very little information is available about the donor except for some details of physical characteristics. Sometimes, a match may take longer if there are specific characteristics to fulfill.
Embryo Donation Spain
Many people also come to Spain for embryo donation or 'embryo adoption'. What is embryo donation? This treatment involves using embryos from patients who have completed their family and wish to donate their surplus embryos to others. This, of course, is altruistic and anonymous. Success rates are generally lower than for egg donation because these embryos come from eggs from women of all ages – not just under 35 years. Therefore, the possibility exists that the egg may be from an older woman with a greater chance of having a genetic fault. However, many women feel that this type of 'adoption' is more attractive than double donation of donor eggs and donor sperm.
Embryo donation does not usually leave open the option of having a genetic sibling as there are usually fewer embryos available. In addition, there is a possibility of the embryos not thawing well thereby reducing further the number available for transfer.
Most clinics in Spain offer embryo donation as an IVF treatment, although some do not – preferring to use fresh donor eggs and sperm only which offer higher success rates.
There is no law on the length of time that frozen embryos can be stored. Usually, there is a charge for the continual storage of frozen embryos. If the clinic has tried to communicate with the parents of the stored embryos twice with no reply, then the possibility is there for the clinic to donate those embryos without consent.
Egg Donation Costs Spain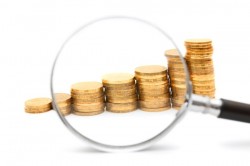 Our research has shown that there is quite a variation in the cost of egg donation between fertility clinics in Spain. Initial headline prices may not reveal the full cost of the donor egg treatment. We recommend comparing on a like-for-like basis. We have devised an IVF Cost Calculator which you could use to determine IVF costs at each fertility clinic. It may be quite revealing to see the range of different prices for IVF.
There are certain tests that need to be undertaken before treatment can start and the majority of these tests will be an additional cost. Some particular tests are required depending on your age, for example, a mammogram.
Sperm is usually frozen on the first consultation visit. There will usually be an additional fee for this. Some special techniques may also be used during the treatment, for example, culture to the blastocyst stage. Again this may involve an additional cost. It is confusing to understand what is included and what is not.
Another option that you might consider to try and reduce costs is egg sharing. Not all clinics will offer this. Many will only offer one donor with one recipient. It may work out cheaper but it also may reduce the choice of clinic.
Frozen egg donation is also an option in some clinics. This tends to be slightly cheaper and also makes synchronisation with your cycle very easy and perhaps more convenient as you can book your flights quite confidently.
We would suggest using the IVF Cost Calculator to determine an indication of the potential cost for your treatment.
Ready to find IVF clinics in Spain?
IVF Costs in Spain
Cost range of IVF treatment in Spain 2023
| Treatment | Euro | GBP | US Dollar |
| --- | --- | --- | --- |
| IVF with own eggs program | €3,600 – €6,700 | £3,043-£5,664 | $4,062 – $7,560 |
| IVF with donor eggs program | €5,900 – €8,500 | £4,988 -£7,186 | $6,657 – $9,591 |
| Embryo Monitoring (Embryoscope, Time Lapse, Geri, etc.) | €300 – €600 | £253 – £507 | $338 – $677 |
| Medical consultation (with doctor) | €150 – €250 | £126 – £211 | $169 – $282 |
| Sperm freezing | €150 – €350 | £126 – £295 | $169 – $394 |
Featured clinics
Clínica Tambre is a pioneering medical-surgical centre specialised in gynaecology and fertility located in the heart of Madrid. It was founded in 1978 and is a private clinic.
Egg Donation Success Rates in Spain
Egg Donation success rates are submitted voluntarily to the Spanish Fertility Society (SEF). This is an independent scientific body which independently audits the results. Around 60% of IVF clinics in Spain apparently submit their results to SEF.
As well as the overall success rate for egg donation per embryo transfer procedure, the success rate per embryo transferred is also a good indicator.
Embryo donation success rates tend to be lower than egg donation rates.
IVF Laws in Spain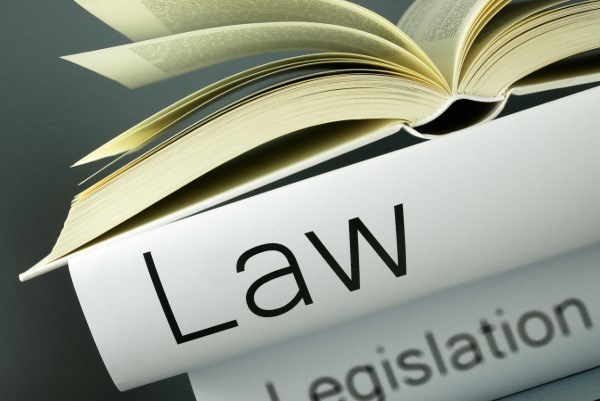 Spain has passed many assisted reproductive laws. These laws are then enforced by the regional governments.
Single women are eligible for treatment.
IVF age limit in Spain:
There is no law surrounding the maximum age for treatment but the vast majority of clinics will only treat people up to the age of 50 years.
Egg and sperm donation is anonymous.
Only six children can be born from the same donor.
A maximum of three embryos is allowed to be transferred.
PGD techniques are allowed when there is a medical indication. Sex selection is not allowed unless there are medical reasons.
Surrogacy is not recognised.
For more information visit the European Society of Human Reproduction and Embryology – ESHRE – website page covering legislation in Spain.
Safety and Quality in IVF Clinics Spain
Fertility clinics in Spain are inspected by the regional government. They must adhere to specific regulations in order to practise. Many clinics are focussed on quality control and improvement and have additional awards from outside bodies for these aspects. This is very reassuring. There are a number of different types of accreditation for safety and quality but you will see many clinics have ISO accreditation. You can be reassured that regulation is not light.
If you have a complaint about a fertility clinic in Spain it is recommended that you write an e-mail to the clinic director explaining the issue fully. If the clinic does not respond or you are unhappy with the response it is possible to fill in an official complaint form. These forms are available at the clinic itself (this is mandatory). Patients can also contact the clinic's regional health authority to inform them about the complaint. SEF will be able to guide you with this.
Travelling for IVF in Spain is a well-trodden path, and clinics have a long history of treating people with different types of infertility. It tends to be considered a safe option due to the experience of the IVF clinics. Many people come home very happy and pleased with the care and treatment they receive from Spanish clinics.
View Featured Clinics in Spain
IVF in Spain Question and Answers
How much does IVF cost in Spain?
Spain remains the most popular destination with international patients and with over 180,000 IVF procedures undertaken annually there are a multitude of treatment providers. The cost of IVF with own eggs varies like every country but the broad range is between €4,100 and €8,200. These costs are amongst the highest in Europe but they should be weighed against good success rates and the standards of care and treatment offered by established clinics. According to the Spanish Fertility Society (SEF), the most popular age group who have own egg IVF treatment in Spain is between 30 and 39.
How much does it cost to freeze your eggs in Spain?
The ability to safely preserve your fertility through egg freezing is one of the greatest medical advances in assisted reproduction treatments, because it gives women more freedom to choose the best time for them to start a family. Egg freezing has become a popular procedure in Spain and the majority of clinics offer it.
Unlike the UK Spain does not have a 10-year egg freezing limit, so you do not have to worry about your eggs being disposed of if you wanted to use them beyond the 10-year limit. The national average cost of egg freezing is €2,300 which does not include medication.
How much does embryo donation cost in Spain?
This technique consists of creating an embryo by fertilizing the egg artificially, then implanting the embryo in the woman's uterus. It is commonly used by heterosexual couples and single mothers, when the egg is donated or natural fertilization does not work. It is also used for lesbian couples who want to share motherhood of the child, by one them donating the egg and implanting the embryo in the second woman's uterus, thus they 'share motherhood'. The cost of this procedure varies between €3,500 and €5,000.
What is the cost of IVF with donor eggs in Spain?
Egg donation treatment offered in Spain consists of an in-vitro donation of oocytes (eggs) from an anonymous donor. This is a treatment which is most popular with international patients who travel to the country and Spain has a large number of clinics and egg banks to cater for this demand. It is regarded as a safe, reliable fertility treatment with high rates of success. Costs for IVF with donor eggs in Spain can vary substantially between clinics. At the lower end treatments can be available for approximately €5,900 but this can rise substantially to over €10,000 when clinics offer multiple cycles.
How much does donor sperm for IVF cost in Spain?
Just as egg donors, sperm donors in Spain are anonymous and this treatment is offered to single women, lesbian and heterosexual couples. Donor insemination is a fertility treatment that involves using a sperm donor to conceive. Insemination typically refers to intrauterine insemination (IUI) with a donor or an intended parent's sperm, but donor insemination can also be used with intra-vaginal insemination or as part of an IVF cycle as well. Treatment using donor sperm can cost between €500 and €1,500.