Interview with Silvia Ruiz from International Department at iGin
iGin Institute is a private fertility clinic located in Bilbao, Spain, a short walk from the relaxing Doña Casilda Iturrizar Park and a 15-minute drive away from stunning Bilbao Bay and Atlantic Ocean beaches. iGin clinic was established by Dr. I. Davalillo who is currently the Medical Director. The clinic is dedicated to women's health and specialised in assisted reproduction techniques.
Today we travel virtually to Bilbao to iGin to interview Silvia Ruiz who is the main contact for English-speaking patients at the International Department of the clinic. We have asked Silvia a few questions about the clinic itself, treatments available, patient service, etc.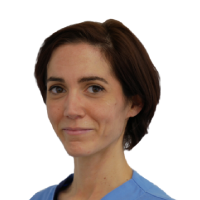 Can you tell us why patients from abroad should consider Spain as their destination for fertility treatment abroad?
It is known that Spain is at the forefront of reproductive medicine, having highly qualified professionals and the most advanced technology in the field of assisted reproduction. Not surprisingly, Spain is the first country chosen by most international patients who are seeking pregnancy.
iGin was established in 2013. What is your medical director, doctors and embryologists' experience in the fertility field?
Our Medical Director is Dr. Iñigo Davalillo, a specialist in Obstetrics, Gynecology and Reproductive Medicine, as well as in Endoscopy and Laparoscopy Reproductive Surgery since 2007. Our doctors are specialized in reproductive medicine, covering all the areas that play an important role in infertility diagnosis and reproductive treatments: low ovarian reserve, endometriosis, PCOS, uterine factors, tubal factors, male factor infertility, implantation failures, miscarriages, or failed IVF cycles.
Our embryologists have a long history in the field of Reproductive Medicine and are experienced in the use and management of the latest available embryonic development technologies.
Does iGin specialize in a certain area, e.g. male factor or multiple IVF failures? Do you get many patients with these issues?
Our team has ample experience dealing with complicated cases, particularly from patients and couples from abroad who, after several rounds of IVF in other countries, opt to come to Spain and to our clinic as a last resource. We take pride in our high rate of success in those atypical cases.
We know from our experience that one of the reasons many couples avoid going abroad for IVF is the language barrier. Does your staff speak English and/or other languages?
At iGin, we have an International Department with a team of coordinators who are permanently in touch with our international patients. Our coordinators speak English, French, Italian and Spanish.
Is iGin obliged to report the results and success rates to any national "IVF monitoring organisations"? Where and how can a patient check if your clinic is fully accredited and regulated before deciding on treatment at iGin?
As an accredited clinic, iGin has to report its success rates to SEF (Spanish Society of Fertility) every year. SEF reports are available to the public.
What is the maximum patient age for IVF treatment at iGin? (own eggs and donor eggs)
There are other factors rather than age that have to be considered before deciding if using own eggs in the treatment is indicated. In terms of age limits, we accept patients up to the age of 53, knowing that from 49 onwards, each patient will be considered on a case-to-case basis.
Can you please tell us about the donor egg recipient qualification process and which patients cannot be accepted for egg donation treatment? Are there any limitations apart from the patient's age?
From the age of 49, a Medical Committee will consider each case individually, looking at the patient's reproductive history, medical history, current health status, motivations for treatment, etc. The patient will undertake a full range of preliminary tests before qualification for treatment is confirmed.
What egg donors do you have (race/ethnicity)?
We are regularly updating our donor database, which includes donors from different ethnicities. When contacting the clinic, patients can enquire if a compatible donor with a specific background is available.
What is your protocol for patients with multiple IVF failures? Do they receive different treatment?
In these cases, it is important to study both the outcome of those cycles (whether they ended with a negative beta, a miscarriage or even the absence of embryos) and the procedure used (the chosen technique, at what stage were the embryo transfers performed or any other details of the process). This information, together with the results of specific preliminary tests, will help correct any issues detected and perform a successful cycle.
Do you consider egg donation the best alternative for patients aged 38-40? There are many patients of this age who are looking for treatment with their own oocytes.
Depending on their ovarian reserve and other factors, patients near or over the age of 40 are able to perform a successful IVF cycle with their own eggs. This has to be assessed individually and a Preimplantation Genetic Diagnosis (PGD, PGT-A) will need to be performed on all embryos of women over 40 years of age using their own eggs in order to identify those that carry genetic alterations.
Can you tell us, in short, about the most difficult IVF case you have had that ended in successful birth? What made a difference in that case?
A few years back, we had a particularly complex case from the surgical point of view: a 42-year-old female with endometriosis and extensive adenomyosis who required a multiple myomectomies. The surgery lasted over 5 hours, during which a complete reconstruction of her uterus was performed. Once the patient recovered fully, we initiated an IVF-ICSI treatment with oocyte accumulation. She got pregnant after the first embryo transfer and had a beautiful, healthy baby. In this case, the success of the treatment was given by the expertise and ability of our surgeons when performing the surgical technique.
During the treatment process who is in touch with the patient? Can patients communicate with the doctor? Are they assigned an individual patient coordinator?
Our team of International Coordinators is in charge of ensuring our patients are permanently in touch with the clinic. Coordinators act as a link between the patients and the doctors and will be in contact with their patients during all stages of the treatment. Our patients will be able to contact them via an out-of-hours number for any emergency during treatment.
What new/innovative IVF techniques are available at your clinic? Are there any innovative treatment solutions that you have implemented recently?
iGin's laboratory incorporates the Embryoscope+ in all IVF treatments: a state-of-the-art incubator that provides the best possible environment for the development of blastocyst stage embryos. We also incorporate advanced Artificial Intelligence software into this system, contributing to the improvement of embryo implantation rates.
If you are interested in finding out more about fertility treatment in Bilbao, get in touch with the team of International Coordinators at iGin.