IVF Treatment at IVI in Spain | Interview with Dr. Antonio Requena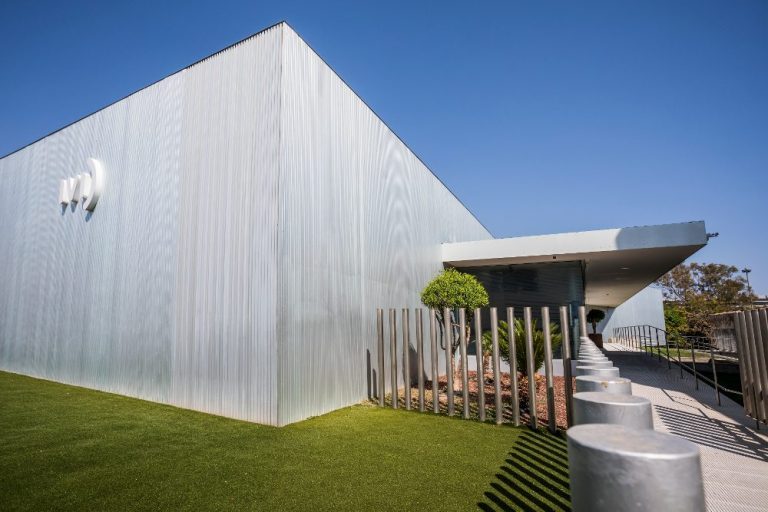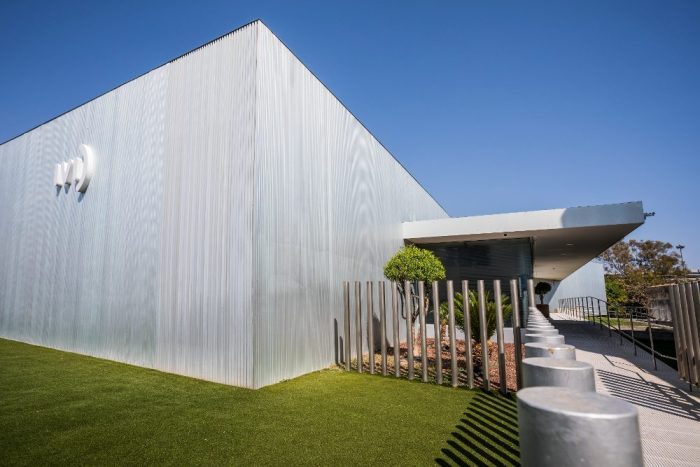 We interviewed Dr. Antonio Requena, the General Medical Director of the IVI Group, who talked to us about the history of the clinic, their doctors' experience, international patient care, and ovarian rejuvenation techniques performed at IVI. The IVI group has clinics in Alicante, Barcelona, Bilbao, San Sebastián, Las Palmas, Madrid, Málaga, Mallorca, Murcia, Sevilla, and Valencia. Read the interview and find out how the IVI team can help you on your journey to becoming parents.
Can you tell us why patients from abroad should consider Spain as their destination for fertility treatment abroad?
Spain is the leading country in reproductive medicine performing the most advanced techniques in this sector and obtaining the best success rates. IVI, a world leader in reproductive medicine, was born in Valencia (Spain), and we currently have more than 30 clinics across the country, making Spain one of the countries with the most experience and best success rates for people seeking to have a child through assisted reproduction.
IVI was established in 1990. What is your medical director, doctors and embryologists' experience in the fertility field?
IVI was founded in 1990 by Professors José Remohí and Antonio Pellicer as the first clinic dedicated entirely to assisted reproduction, requiring major specialization in an emerging area of medicine.
Since then, IVI has helped with the birth of more than 250,000 babies thanks to the application of the latest technologies in reproductive medicine. This has been possible due to the work of a multidisciplinary team comprising more than 2,500 professionals highly specialized in gynecology, obstetrics, genetics, biology, andrology, surgery, maternal-fetal medicine, anesthesia, etc.
In early 2017, IVI merged with RMANJ, becoming the largest assisted reproduction group in the world. It currently has nearly 80 clinics and 7 research centers in 9 countries and receives patients from more than 180 countries at its extensive network of clinics, which is currently the largest in the world. All this makes IVI a leader in reproductive medicine.
Does your clinic specialize in a certain area, e.g., male factor or multiple IVF failures? Do you get many patients with these issues?
At IVI we treat all issues related to infertility, both female and male. Our clinics are also attended by patients with a previous history of fertility treatment failures. Thanks to our personalized diagnoses, we establish protocols to suit the needs of each patient, thus increasing the possibilities of being able to achieve their dream. In addition, we are experts in highly complex assisted reproduction, as reflected in the treatments we perform at the Center of Excellence for Ovarian Rejuvenation.
You might be interested in reading What is Ovarian Rejuvenation and How Successful is it?
We know from our experience that one of the reasons many couples avoid going abroad for IVF is a language barrier. Does your staff speak English and/or other languages?
At the IVI clinics in Spain, we have medical teams that can attend patients in English, French or German. This means that at all times patients will receive information about their treatment and answers to any questions in their mother tongue. We also have clinics in Portugal, Italy and the United Kingdom.
 Is your clinic obliged to report the results and success rates to a national IVF monitoring organization? Where and how can a patient check if your clinic is fully accredited and regulated before deciding on treatment at IVI?
Our clinics' results are audited by independent bodies and we report them annually to the SEF Register, which is the Spanish Ministry of Health's official register of Assisted Reproduction Techniques. These data are public and can be freely consulted by anyone as they are regularly published by the SEF Registry.
What is the maximum patient age for IVF treatment at your clinic (own eggs and donor eggs)?
IVI offers treatments up to a maximum age of 51 years.
Can you please tell us about the donor egg recipient qualification process and which patients cannot be accepted for egg donation treatment? Are there any limitations apart from the patient's age?
Each case is unique, which is why at IVI we study each patient's situation in detail in order to establish a precise diagnosis. This allows us to define totally personalized protocols and treatments. Therefore, we always perform a preliminary assessment, with tests to be determined on a case-by-case basis, before advising patients on the most appropriate treatment for each case.
What is your protocol for patients with multiple IVF failures? Do they receive different treatment?
A history of IVF treatment failures is not a diagnosis in itself. It is necessary to evaluate each patient's situation in a personalized way, to analyze what factors may have led the treatments to not give the expected results and to define new protocols with the objective of achieving pregnancy. IVF failures can be due to multiple reasons, which is why we consider all variables thanks to the multidisciplinary team we have at all IVI clinics, with experts in different areas related to reproductive medicine.
Do you consider egg donation the best alternative for patients aged 38-40? There are many patients of this age who are looking for treatment with their own oocytes.
Each patient has certain characteristics that will allow us to evaluate whether treatment with donated eggs is the best alternative to achieve pregnancy. This is not always determined by age, there are many other factors involved, which is why, for us, diagnosis is the best tool, because it helps us to define a personalized protocol. Each case is different, there are patients who at an advanced age achieve pregnancies with their own eggs and there are others who, despite being younger, opt for gamete donation.
During the treatment process who is in touch with the patient? Can patients communicate with the doctor? Are they assigned an individual patient coordinator?
In addition to having medical teams whose mother tongue is English, French, German, etc., IVI offers personalized treatments to patients in their own language thanks to the figure of the "tutor". This person accompanies patients throughout the treatment, from start to finish, and is the figure they can contact to resolve all kinds of issues. The tutor is their contact person and allows them to be in direct and constant communication with the doctor responsible for their treatment.
What new/innovative IVF techniques are available at your clinic? Are there any innovative treatment solutions that you have implemented recently?
At IVI research is one of our mainstays, which is why we have the most advanced technology combined with a highly qualified team, allowing us to make the dreams of the people who trust us to create a family come true. The progressive automation of laboratories and the incorporation of artificial intelligence into the processes are some of the advances in which we are currently immersed.
In terms of treatments, ovarian rejuvenation techniques are a field in which we are enabling many patients to become mothers with their own eggs. It has allowed us to specialize in the most complex infertility cases, thanks to the following techniques, which we carry out at the Center of Excellence for Ovarian Rejuvenation located at IVI Alicante:
IVI Regenerate Endometrium. Here we deal with cases of refractory endometrium, i.e., patients who do not achieve optimal endometrial thickness for implantation with hormonal treatment. We inject active growth factors from the patient (derived from her own blood plasma after processing) to facilitate the endometrial regeneration process. The aim is to encourage implantation by achieving an adequate endometrial thickness.
IVI Regenerate Ovary. This novel technique seeks to reactivate the ovary's function by injecting growth factors derived from platelets and/or stem cells from the actual patient into the ovarian cortex. We apply fundamental principles of regenerative medicine to the field of infertility, with the aim of reactivating ovarian function and improving endometrial receptivity.
OFFA. In this case, a sample of ovarian cortex is extracted from the patient and processed in the laboratory to be re-implanted to activate the follicles that are in the stage prior to being able to be stimulated. In other words, we reactivate the ovarian tissue to produce the follicles that will in turn restart the ovarian function.
ASCOT-1. In this case we work with stem cells, taking advantage of their regenerative potential to restore ovarian function. With a blood draw, the patient's ovaries are infused with a preparation rich in her own stem cells.
---
If you are interested in any of the ovarian rejuvenation techniques, visit the IVI clinic profile and get in touch with their team of coordinators to book the first consultation.