How to choose the best IVF clinic?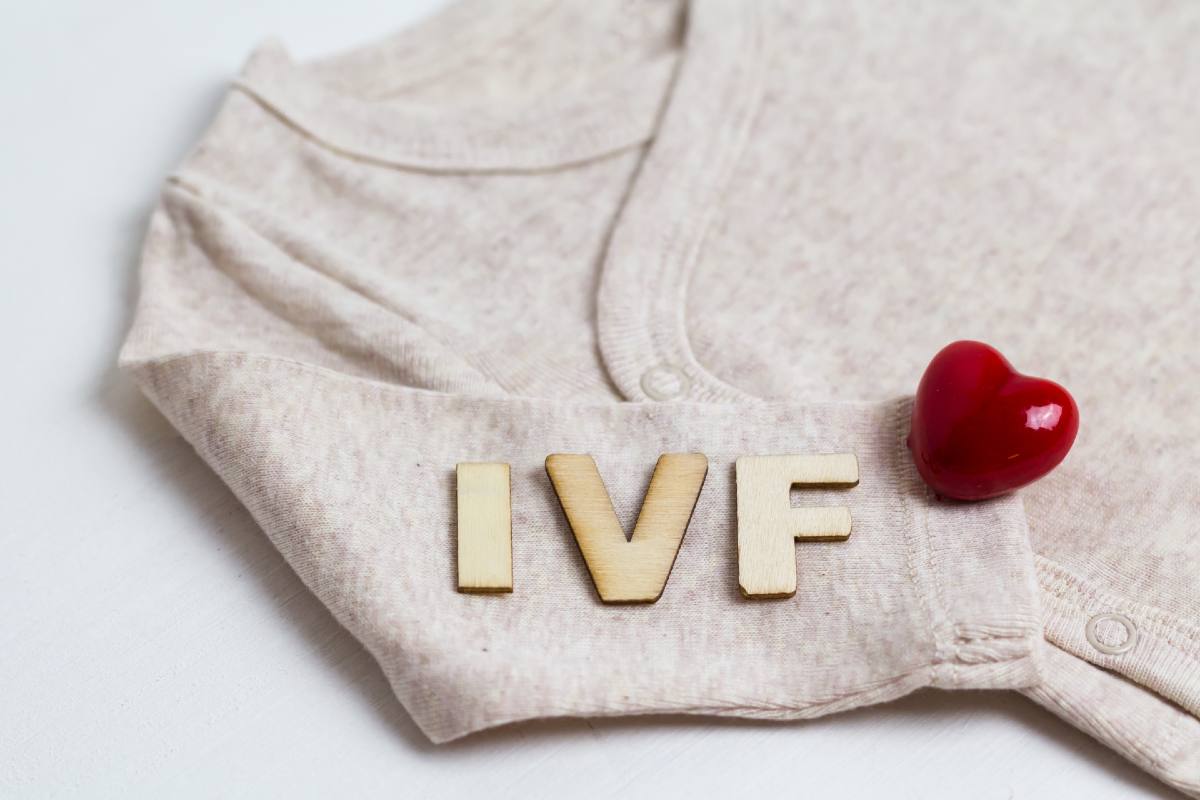 What is the best fertility clinic?
The best fertility clinic is one which supports you with transparent and clear pricing, easy access to staff including coordinators, nurses and doctors, great emotional support and empathy. Additionally, "the best fertility clinic" should be able to provide information about expected IVF outcomes based on your individual medical situation. You may not have a guarantee that the treatment will be successful but you should know you are supported by professionals who care. Ultimately, it comes down to a matter of interpretation and personal judgment. The best fertility clinic is one that makes you feel safe, comfortable and confident; it is one that offers you the best possible chance of successful treatment and it is one that offers care and support in a transparent and honest manner.
What makes a good fertility clinic, the best?
Well, any answer is subjective – it really depends on who you ask and what criteria you employ to test the relative merits of different clinics. What works for one patient may not for another. Here we take a look at some of the elements which can make a good clinic great from the perspective of the patient.
Find out more about how to choose a clinic, prepare for your appointment, and what to do if something goes wrong.
What influences patient choice? Why do they choose one clinic over another? Is it a decision driven by cost; treatment availability, clinical expertise, success rates, reputation, legislative or regulatory framework or just a gut feeling?
Let us have a look at some of the things that make a good clinic and enable us to choose the provider that is right for us.
Three-stage approach to finding the best fertility clinic
We recommend that anyone seeking a treatment provider adopts a three-stage approach to finding the best clinic for their needs. There are a huge number of providers worldwide and you can easily become saturated with information so this three pronged process should enable you to save time and only consider clinics that closely match your requirements.
Stage 1
Undertake a broad 'sweep' of clinics
Stage 2
Drill down into clinic specifics for those that have been identified as 'promising' in Stage 1
Stage 3
Ask questions!
Stage 1:  A Broad Sweep
Your initial search may be influenced by your choice of location and the treatments offered by a clinic; you may be restricted by the legal framework which operates in a particular country or the clinic's eligibility criteria.
Using dedicated platforms such as fertilityclinicsabroad.com or eggdonationfriends.com combined with IVF resources and guides you can conveniently adopt a broad search of countries and clinics. Identify countries that offer IVF treatments which are relevant to your personal requirements (own egg IVF, donor treatments, surrogacy and so on) and those which will treat you based on your relationship status (some will restrict treatment to heterosexual married couples; others may or may not welcome same sex couples or treat single women for instance).
This broad sweep will define the country or countries which legally offer the treatment you seek. Further investigation will reveal certain elements that make up your decision will be country specific. For instance, although variations do exist, you can assume that treatment costs across the U.S. are more expensive than in the U.K. where costs are more expensive than Spain whose costs are more expensive than Greece or the Czech Republic!
Similarly, different countries will offer anonymous or known donors; restrict the number of embryo transfers or impose upper age limits for patients.
List your specific requirements and compare these with the country-specific rules, regulations and procedures and your broad sweep will quickly narrow down potential countries and clinics.
Stage 2: Drill Down
Once you have identified a reasonably sized portfolio of countries or clinics you can begin the process of looking at specifics. This will be driven by your main consideration(s) whether this or these may be based around the amount of money you have to spend; patient feedback, waiting times or additional support required (like counselling for instance).
By far the most sought-after piece of information that patients seek are clinic success rates. It would be nice at this point to say that all clinics report statistics in the same way and this makes the whole process that much easier. Unfortunately, they don't. Success can be measured in many ways – by recording pregnancies or live births, by success per cycle, per patient, per embryo transfer, or even by per embryo transferred!
You should therefore be cautious when examining success rates and be aware that clinics interpret and present them in different ways.
Fortunately, there are a number of independent and reliable resources that can be employed to ascertain more information about success rates by country, by the clinic, or by type of diagnosis or treatment. Details about general – average – per country success rates are available from ESHRE, Centers for Disease Control and Prevention – USA – ART Fertility Clinic Success Rates Report and the HFEA – "UK statistics for IVF and DI treatment, storage, and donation".
There is also a very good IVF success rates calculator which is published by the Society for Assisted Reproductive Technology (SART).
This is an excellent starting point and will demonstrate what success rates you are likely to expect based on your background, reproductive history and diagnosis.
Do bear in mind however that these results merely provide a benchmark for you to base individual success rates on – these rates may differ somewhat from rates quoted by different clinics.
There are no IVF Clinic 'League Tables' for patients to see where a particular clinic's performance sits compared to other clinics. Given there are many factors that influence a person's choice of IVF clinic, and their individual success, it is best to take the time to prepare the questions important to you, discuss them with the clinics you are considering and research supporting information.
Source: How to choose an IVF clinic and understand success rates. Australia's National Infertility Network.
Your choice of the clinic should be one that adheres to a national or international framework established by an appropriate regulatory body. These include ESHRE (European Society of Human Reproduction and Embryology), HFEA (Human Fertilisation and Embryology Authority) or ASRM (American Society for Reproductive Medicine). Adherence to guidelines established by these bodies reinforces a clinic's position as one which is transparent, ethical, professional and legal.
Additionally, an association with these bodies may include the adoption of good practices regarding
This information will help you identify those clinics that are able to provide personalized service.
As well as the number of staff a clinic employs drill down into information on key personnel.
If available search and read about the specialists at the clinic – have they got any specific interests or experience which matches your requirements.
Once again seek out patient or professional reviews of staff.
Find out whether you will be able to communicate directly with your doctor. Clinics will provide you a dedicated "patient coordinator" who will understandably not be able to answer all your medical questions – check to see what the clinic's policy is on communication and response times. If you are anxious about any aspect of your treatment and can not speak to a doctor this can cause further delay and anxiety.
These specific details are not subjective, they cannot be dressed up or modified by marketing tools in promotions or websites. These are the objective facts and figures behind the marketing and will allow you to make a decision based on the set of specifics you consider the most important.
It's all in the detail, especially when it comes to treatment costs
We have gathered some hot tips from patients about ensuring how to choose the best IVF clinic whilst not paying too much for your treatment. One patient for example we spoke to was quoted a basic package cost of €6,500 but ended up spending over €10,000!
So, how can you ensure costs are kept to a minimum?
Where possible arrange for treatment to be undertaken during the week (Monday to Thursday) as travel and accommodation costs can rise significantly over the weekend period
Factor in costs of ultrasounds and prescription medications – it might be easier and cheaper to access these at home wherever possible
Always beware of other hidden expenses; one patient said, "prior to the frozen transfer we've been asked to have another consent form signed and notarised, as the clinic needed one for every procedure. So that's another €80. You will also need STD tests and other examinations prior to starting treatment – check that these are included"
Ask the clinic about ongoing prescriptions – the cost of obtaining these in your home country may exceed the costs charged at the clinic
Stage 3: Ask Questions!
How to choose the best fertility clinic?
This is the crucial stage in your search for a treatment provider – this is where you get to ask the clinic all the questions that are specific to you and your diagnosis. We encourage you at this point to write down as many questions as you can and although we will all have our own views on this we have provided a Top Ten list of popular questions patients ask below when choosing IVF clinic.
Top Ten questions patients ask when choosing IVF clinic
Which specific tests do you suggest I and/or my partner undergo and can we take these close at home?
What types of treatments or procedures does your clinic offer?
What are the chances of having multiple babies?
What are my specific chances of getting pregnant?
How many doctors are part of your clinic and can you tell me about their experiences to date?
What treatments do you recommend and can you give me a breakdown of all the individual costs?
How do you ensure your donors are physically and psychologically healthy?
I am travelling for IVF treatment what logistical help can you provide about travel and accommodation?
Do you offer alternative therapeutic support (acupuncture, homeopathy, meditation, nutrition)?
If this treatment is unsuccessful, what else can we try next?
The thought of how to choose a fertility clinic can be an overwhelming process but there are a number of platforms, companies and websites that will help make your choice that much easier.
Additionally, you may wish to refer to the document published by Australia's "National Infertility Network "How to choose an IVF clinic and understand success rates: Questions to ask when choosing an IVF clinic."
There you will find questions you should pay particular attention to and explanations of terms related to IVF success rates – terms that always raise many questions among patients.
What are the best IVF clinics and where to find them?
The key to finding an IVF Clinic you'll be happy with – is to do your research and take your time. That way you will find the best clinic that suits your requirements.
Below you will find an example list of clinics that are frequently chosen by patients and have good feedback from patients who have been treated there.
You may use the IVF clinic finder – you will also find detailed descriptions of what the clinics offer and at what prices.
If you need help choosing an IVF Clinic Abroad – spare 3 minutes of your time.
You will save at least a few hours.
If you are looking for an egg donation clinic abroad, use the FertilityClinicsAbroad.com unique patients tool – Clinic Matching Test. We will analyse your needs and choose 3 overseas clinics which match your expectations. Our database of IVF centres includes only trusted fertility clinics which have experience in providing high-quality services to international patients. The suggested IVF centres will contact you directly within 1-2 working days. Spare 3 minutes of your time – you will save at least a few hours!