The Surprising Cost of IVF in Europe (updated)
If you are interested in the cost of IVF in Europe it probably means that you have checked out IVF prices at home and are perhaps a little shocked by what you find. Can egg donation treatment really cost eight, nine or ten thousand pounds a go? Having worked in the field of so-called "fertility tourism" for a few years I have access to a range of prices of IVF treatment in Europe. What I've found is an astonishing difference in prices when compared to private clinics in the UK (London in particular). You can see for yourself in the following table.
| Average IVF costs in Europe vs. UK | Spain | Czech Republic | North Cyprus | UK |
| --- | --- | --- | --- | --- |
| IVF (own eggs) | €5,150 | €2,800 | €2,750 | £6,000 |
| Egg Donation | €7,200 | €5,500 | €5,000 | £11,000 |
| Embryo Donation | €4,000 | €2,800 | €5,750 | ? |
| First consultation | €150 | €120 | €100 | £200 |
IVF costs in the UK are on average £6,000 for IVF with own eggs and more than £10,000 for egg donation treatment. Compared to the cost of treatment in other popular IVF destinations like Spain, the Czech Republic Greece or North Cyprus, it is not surprising that many patients choose IVF treatment abroad. Especially those patients for whom the budget for IVF treatment is the most important factor. There are many popular IVF destinations in Europe. If you are interested in information on IVF costs, legal aspects, treatment availability and IVF success rates, you may download our free IVF Abroad Patient's Guide – where comprehensive information regarding 10 IVF countries is included.
Why is fertility treatment cheaper in Europe?
It seems strange that there is such a disparity in costs and it might make you worry about why. Are there things to be concerned about by opting for these "bargains"?  Here are some myths to dispel the notion that something must be wrong:
Myth 1: The staff must be less qualified or the equipment really old and decrepit
Actually no! In fact, having visited some of the IVF clinics on our website I know that this isn't the case.  The clinics I have personally seen are cutting edge and using the latest technologies. Their laboratories are sophisticated and well laid out. Their staff members are friendly and polite and very qualified in all the latest procedures.  Some of the staff that I've met have actually trained throughout Europe including the UK.
Myth 2: Success rates must be lower
No! You only need to take a look through our website to see that success rates for IVF and egg donation treatment are very high.  The IVF clinics would soon go out of business if they were consistently failing patients. Feedback is always given on forums and social media about clinics. It would soon become apparent if an IVF clinic was not up to scratch.
Myth 3: IVF clinics abroad transfer multiple embryos leading to high success rates
Not really true nowadays. Most responsible overseas clinics understand the problems that multiple births may bring. They actively try and discourage patients who want more than 1 or 2 embryos transferred. Also, a lot of clinics offer embryo monitoring in order to select the best embryos for transfer negating the need to transfer multiple embryos "just in case". And since embryo monitoring (the Embryoscope) as an add-on to treatment  is not as expensive in Europe it makes it more likely that only the best embryos are transferred with better options for freezing the remaining good embryos. Furthermore, the majority of IVF clinics in Europe and the rest of the world transfer blastocyst embryos which means that clinics are transferring embryos which have achieved their milestones and are more likely to progress further.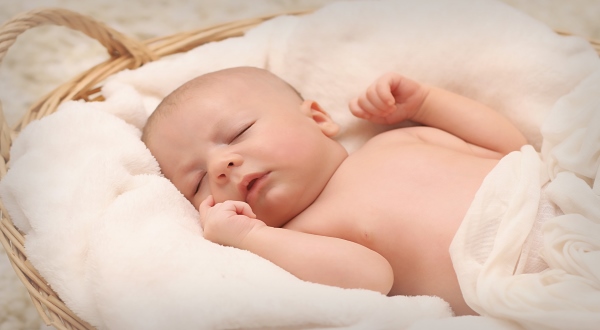 Myth 4: IVF clinics abroad aren't well-regulated so can cut corners
Not so! Fertility clinics in Europe adhere tightly to the laws and regulations laid down by their countries administration.  The clinics are inspected regularly and given a license to operate just like the HFEA does in the UK.  The clinics also follow the European Society of Human Reproduction and Embryology (ESHRE) guidelines and recommendations on fertility treatments.  Staff are endorsed by ESHRE too if they meet all the required standards.
Myth 5: Egg and sperm donors are not properly screened in order to cut costs
Again untrue. There is a battery of tests that are required to be undertaken by a potential donor.  As well as genetic testing, this includes psychological testing and family history investigation. Due to the anonymity laws in most of Europe, there are lots of young men and women who put themselves forward for donations. So clinics do not take "anyone" and can be very selective. This in turns leads to better treatment outcomes.
There has been criticism of the cost of IVF by leading experts in the field. For example the IVF pioneer Robert Winston has been quite outspoken on the subject. Travelling overseas for treatment does have its disadvantages of course. There is the cost of travel, accommodation and living expenses to consider. As well as the extra stress involved in leaving behind your support network whilst abroad. However, taking it all into consideration, there are significant cost savings which may be a lifeline to people caught out by NHS funding because they are too old or don't meet other criteria.
Thousands of people travel every year to private IVF clinics in Europe. This so-called "Fertility tourism" phenomenon is not going away. From my perspective, I can see that more and more European clinics are noticing that there is a market for fertility treatment abroad and want to get involved and offer their services.  Have you gone abroad for treatment and had a good experience?
Remember, you can always use our IVF cost calculator to help you budget and understand IVF costs abroad.
You might also be interested in 8 of the best tips to help keep the lid on IVF costs abroad.
If you need help choosing an IVF Clinic Abroad – spare 3 minutes of your time.
You will save at least a few hours.
If you are looking for an egg donation clinic abroad, use the FertilityClinicsAbroad.com unique patients tool – Clinic Matching Test. We will analyse your needs and choose 3 overseas clinics which match your expectations. Our database of IVF centres includes only trusted fertility clinics which have experience in providing high quality services to international patients. The suggested IVF centres will contact you directly within 1-2 working days. Spare 3 minutes of your time – you will save at least a few hours!
Last updated: January 26th, 2023