Assisting Nature clinic was established in 2013 by three medical practitioners who have worked at the most reputable universities internationally and are distinguished members of the global reproductive medical community worldwide: Evangelos Papanikolaou, MD, Ph.D., Robert Najdecki MD, Ph.D., and Odysseas Zafiratis, MD. The clinic resides in a modern building with well-equipped laboratories and a comfortable waiting space for patients. In 2022, the clinic performed 1,203 treatment cycles – 22.4% of which were egg donation cycles and 43% IVF with own eggs. Assisting Nature has one embryology laboratory and one andrology laboratory. There are two operating theatres and four single recovery rooms for patients (three double rooms and one single). The clinic's staff speaks fluent English and there are an international team and translation services available.
At Assisting Nature, they understand the sensitive and intimate nature of IVF treatment. To them, your privacy is of the highest importance. The clinic complies with all applicable privacy laws in place and is committed to protecting the security of your personal data. Various security technologies and procedures are used at the clinic to help protect your personal data from unauthorized access, use, or disclosure.
Safety and quality are crucial for all patients. Assisting Nature offers you peace of mind as their services are provided according to ISO 15224 and ISO 9001:2015 quality management systems. They ensure that the care offered is consistent with the highest level. These accreditations also ensure the high quality of the services provided: medical and lab procedures, nursing services, processing and storage of personal medical data, supplies quality, environment quality, and adequacy of facilities, security, and staff training. They also hold EU TE CODE GR 007651 from the Greek National Authority of Medical Assisted Reproduction.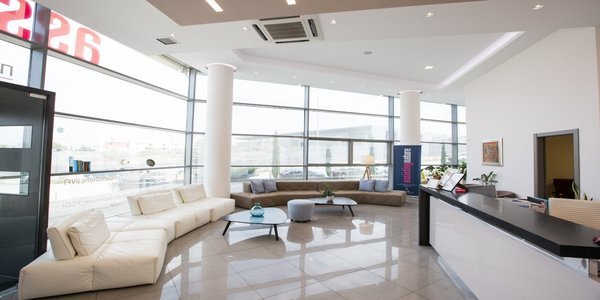 Medical Team at Assisting Nature
Assisting Nature clinic was founded by Evangelos Papanikolaou, MD, Ph.D., Robert Najdecki MD, Ph.D., and Odysseas Zafiratis, MD, who treat patients on a daily basis at the clinic. Read the overview of their vast experience below.
Prof. Papanikolaou Evangelos is a world-class recognized fertility specialist. He has been appointed as a Lecturer of Obstetrics & Gynaecology in Aristotle University, Thessaloniki, Greece since 2015. He is ESHRE and EBCOG accredited as a Reproductive Specialist. Dr. Evangelos holds two Ph.D. diplomas and one Master's in Reproductive Endocrinology. He is an active member of the Belgian Society of Reproductive Medicine (BSRM), the European Society in Reproductive Medicine (ESHRE) as well as in the American Society (ASRM).
Robert Najdecki MD, Ph.D. is a Scientific Director and world-class reproductive specialist. He is greatly experienced in the diagnosis and treatment of fertility disorders, such as endoscopic surgery. His experience includes over 6,000 stimulated cycles. During his pioneering years, Dr. Najdecki was deeply involved in new methods of oocyte retrieval. After many years of laparoscopic OPU, he successfully introduced the first vaginal, ultrasound-guided egg collection, which resulted in a second IVF baby being born in Greece. This first success paved the way for a new era in IVF techniques. Dr. Najdecki has also been extremely active in fertility research, publishing on topics ranging from fibroids, endometriosis, ovulatory dysfunction, and ovarian aging.
Dr. Odysseas Zafiratis is Co-Founder and a Vice-President of the clinic. He has extensive experience in the following in general infertility, laparoscopy, hysteroscopy, Doppler ultrasound, uterine and cervical pathologies.
Apart from the co-founders, Assisting Nature medical team consists of 6 gynecologists, and 5 ESHRE accredited embryologists (the senior embryologist has 18 years of experience).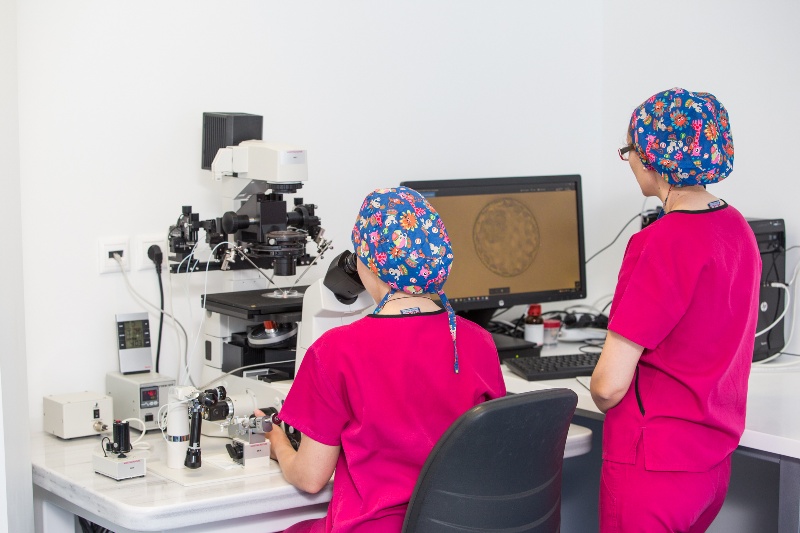 Assisting Nature Treatments
Assisting Nature offers a range of treatments and the appropriate treatment is provided where possible. Every contemporary method of assisted reproduction is being used at the clinic. Some of the most popular techniques and treatment include:
IUI (intrauterine insemination), IUI with ZYMOT and AID (artificial insemination with donor),
IVF/ICSI/IMSI,
donor eggs,
donor sperm,
embryo donation,
Embryoscope,
PGT,
Assisted Hatching (AH),
Embryo/gamete freezing,
Mioxsys male oxidative stress test.
Apart from the abovementioned treatments, the clinic offers female and male fertility examinations, psychological support program or TESE (Testicular Sperm Extraction) or Micro-TESE (Microsurgical Testicular Sperm Extraction) for male factor.
Need to find out more about a particular treatment? Contact Assisting Nature
Assisting Nature IVF Costs
IUI (intrauterine insemination): €600
IUI with ZyMot: €750. ZyMot is a device that can be used by embryologists to prepare and select the healthiest sperm for insemination by ICSI. ZyMot relies on the sperm actively swimming through a membrane filter in the chip, demonstrating motility.
AID (artificial insemination with donor): €1,000.
IVF with own eggs
For patients planning IVF with their own oocytes the cost is €3,600. The extra costs here are €100-120 for sedation and €500 for freezing the eggs – you will be able to use your oocytes at a later date.
Egg Donation
Patients opting for treatment with donor eggs can choose from the three programs:
Standard Package at the price of €6,200 with 8 eggs guaranteed,
Exclusive Package at the price of €8,500 with all the oocytes from the donor,
Exclusive Premium Package at the price of €12,000 with all the oocytes from the donor plus a second donor.
The packages include donor stimulation drugs and ICSI and the extended consultation to blastocyst is free of charge. Before you decide on a treatment, you can have a free Skype consultation or a consultation at the clinic at the cost of €150. This amount is deductible from the total cost once the treatment commences. The first embryo transfer is included in the package, the successive embryo transfers cost €1,200.
For patients needing additional procedures, the clinic offers Embryoscope for €350 and gamete vitrification for €500. You can also have your partner's sperm frozen and stored at the cost of €300 a year.
Genetic Testing – PGT-A
If there is a need to genetically test your embryos before the transfer, the cost is €1,000 for a biopsy and then the cost is €250 per embryo tested.
Use our IVF Cost Calculator to help understand costs.
Assisting Nature Success Rates 2022
For the year 2022, the clinic reported an overall egg donation clinical pregnancy success rate per embryo transfer of 53% and IVF with own eggs clinical pregnancy success rate per embryo transfer of 36%. If you are planning to have IVF with own eggs, you can expect the following clinical pregnancy success rates per embryo transfer based on the age of the female patient:
women under 35 years old: 43%
women aged 35-40 years old: 40%
women above 40 years old 19%.
If you go for frozen embryo transfer with own eggs, you can expect a clinical pregnancy success rate per embryo transfer of 43% and embryo donation clinical pregnancy success rate – of 48%. The doctors at Assisting Nature recommend and practice Day 5 embryo transfer. The average number of embryos transferred in 2022 was 1.5 thus the multiple birth rate at the clinic was 15%.
Need more information on IVF success rates?  Contact Assisting Nature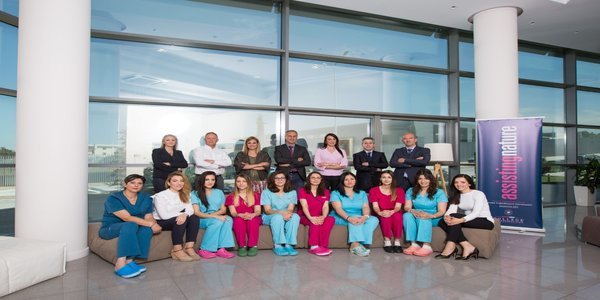 From the staff
Although becoming parents may seem for some people a very simple process, nowadays one out of six couples faces difficulties conceiving naturally. Here, Assisting Nature Team intervenes by seeking the cause of the problem. After the diagnosis the appropriate treatment is provided where possible and methods of assisted reproduction are used. Our team's expertise and professionalism are our strengths. The scientific team of Assisting Nature, the gynecologists, obstetricians, embryologists, geneticists, and other medical practitioners, have gained their experience at the most reputable universities around the world and are distinguished members of the global reproductive medical community. With us, you will understand that infertility does not mean sterility and you will start your journey into parenthood.
Who attends?
The patients of Assisting Nature are multinational and come from various corners of the world. In 2022, 15% of their patients came from the UK, 25% from Poland, 30% from Serbia, and 5% from each of the following countries: Canada, the USA, Germany, the UAE, Albania and France.
Clinic Location
Assisting Nature is located on the outskirts of Thessaloniki (Pylaia), only 15 minutes from the Thessaloniki city centre and 10 minutes from the airport. If you wish to travel to Greece by plane, the clinic offers free airport pick-up for all patients. Before you book accommodation in Thessaloniki, check the offer of these hotels: Manhattan Apartments, Colors Hotel, and Nikopolis Hotel – the clinic has discounts deals with them. The other branches of Assisting Nature are located in Larissa-Athens and in Ioannina.