IVI was created in 1990 as a pioneering institution, being the first Spanish medical institution devoted entirely to reproductive medicine. Since then, it has helped bring into the world more than 250,000 babies, thanks to the application of the most advanced technology, the work of a highly qualified team and constant research activity. Every year they present several publications at the world's leading reproductive medicine congresses, seeking to apply these advances to clinical practice with our patients.
In early 2017, IVI merged with RMA, becoming the largest assisted reproduction group in the world. To date, it has around 80 clinics and 7 research centres in 9 countries and is the leading centre for reproductive medicine. They have 33 clinics in Spain, including international medical teams qualified to attend to foreign patients in their own language throughout the process. Only in 2020, the IVI RMA group managed to carry out 56,000+ assisted reproductive treatments. In 2023, 31.1% of treatments were donor egg cycles, and, currently, 100+ babies are born every day thanks to the efforts of fertility specialists at various clinic locations.
They offer personalised protocols in which patients are advised on the most appropriate treatment according to their diagnosis and needs. IVI employs leading experts in Immunology, Genetics and Reproductive Surgery, as well as Emotional Support Units, to provide comprehensive support to patients. They also excel in innovation.
IVI is regularly audited and reports its success rates to the Spanish Fertility Society (SEF) and holds the following certificates: UNE 179003:2013, UNE 179007:2013, and ISO 9001:2015.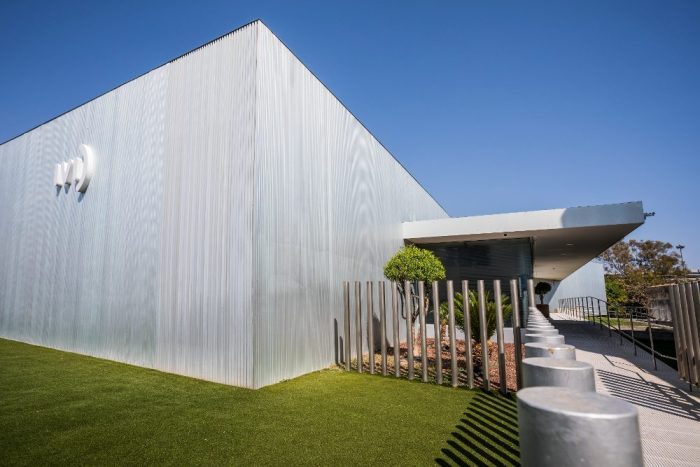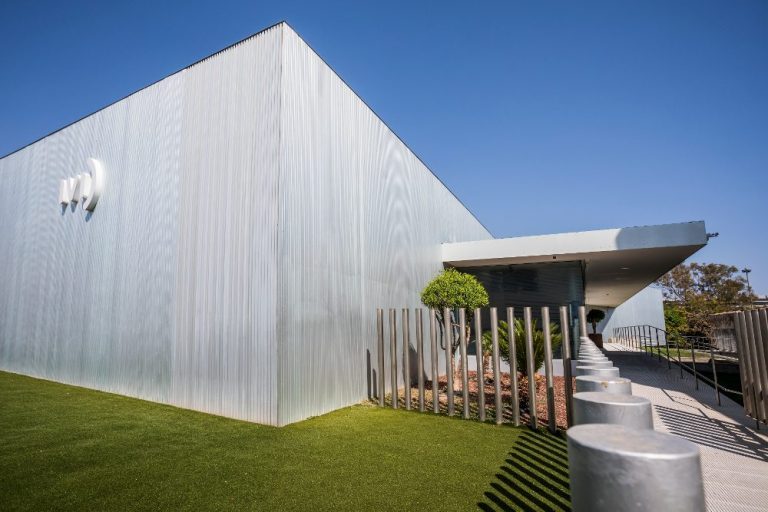 Experts in High Complexity Assisted Reproduction
The Centre of Excellence for Ovarian Rejuvenation, located at IVI Alicante, addresses highly complex cases. At a time when women's age and low ovarian reserve are key factors for female fertility, the aim is to offer patients the results of the most advanced research in this field. Techniques such as stem cell infusion, reimplantation of the patient's own ovarian tissue or injection of enriched plasma allow IVI specialists to restore ovarian function to help patients make their dream of becoming mothers come true.
Medical Team at IVI
The Medical Director is Antonio Requena, MD. He is a co-director and a gynecologist of IVI Madrid. DR. Requena received a SEF Award for the best article published in 2006 and he is the author of numerous scientific publications in international and national journals, and the editor of several books on Human Reproduction and the author of numerous book chapters related to the field of Human Reproduction. Dr. Antonio is a member of ESHRE (European Society of Human Reproduction and Embryology), ASRM (American Society for Reproductive Medicine) and SEF (Spanish Fertility Society).
IVI Treatment Options
IVI offers the following treatments:
Artificial Insemination (AI)
In Vitro Fertilisation (IVF)
In Vitro Fertilisation (IVF) with ICSI
MACS
ROPA method
Treatments with egg or sperm donation
Genetic IVF (IVF + PGT-A)
High Complexity Techniques
Fertility preservation (vitrification of oocytes)
IVI Regenerate (PRGF)
Pre-Implantation Genetic Testing (PGT)
Neo24: Non-invasive prenatal test
GeneSeeker: Genetic Compatibility Test
Ovarian Rejuvenation (read how successful it is)
GeneSeeker screening is recommended for everyone, including healthy adults. The technology uses the latest DNA sequencing methods to test patients for disease-causing mutations. Simultaneous analysis of hundreds of genes helps the specialists at IVI identify couples who are at high risk of having an affected child.
Need to find out more about a particular treatment? Contact IVI
IVI Costs
IUI (intrauterine insemination) at IVI costs EUR 840 and intrauterine insemination with donor sperm (AID) is available at the cost of EUR 1,390.
IVF with own eggs
At IVI, an IVF program with the patient's own oocytes costs EUR 4,995 and includes:
Ultrasound controls during the cycle
Hormone analysis during the cycle
Puncture (egg retrieval)
Augmented Reality Lab
IVF with ICSI (Intracytoplasmic Sperm Injection)
Embryo transfer
Pregnancy test (BhCG)
Pregnancy test result consultation
Gestation check-ups.
IVF with donor eggs
Egg donation at IVI is carried out in accordance with current EU legislation and follows the strict medical protocols and standards established by the IVI Group. An egg donation program is available at the price of EUR 6,995 and it includes:
Spermiogram + semen freezing
Ultrasound controls during the cycle
Hormone analysis during the cycle
Preparation and puncture (includes Augmented Reality Lab)
IVF with ICSI (Intracytoplasmic Sperm Injection)
Embryo transfer
Pregnancy test (BhCG)
Pregnancy test result consultation
Gestation check-ups.
The first consultation with a doctor costs EUR 90 and is deducted from the total treatment cost once the therapy commences. If you wish to have some add-ons like blastocyst culture, this costs EUR 495. The embryo monitoring services are also an extra cost. Here, the price varies – please contact the clinic to receive a personalised quote.
IVI has one of the largest egg banks in the world, making them a benchmark for patients in this type of treatment. With IVI, you can easily find the best compatible donor, with no waiting lists, guaranteeing physical resemblance thanks to Perfect Match 360º facial recognition technology. Medical, genetic and psychological tests are performed on donors to minimise possible hereditary diseases. Perfect Match 360º facial recognition technology takes into account the phenotypic criteria (physical characteristics, such as ethnicity, eye colour, hair colour, height, body type, blood type), biometrics (facial resemblance study), and comprehensive genetic analysis (detecting more than 600 genetic diseases).
If you want to find out more about the costs, contact IVI
The Most Advanced Genetic Testing
IVI offers the most advanced genetic studies according to the current stage of the patient's treatment:
Preconception stage: whenever there is a suspicion of implantation problems in the patient, the specialists will perform the latest diagnostic tests even before the IVF cycle starts,
Preimplantation stage: before the embryo is transferred to the uterus, there will be studies carried out. According to what is indicated for the patient, testing for aneuploidies (PGT-A), testing for structural rearrangements (PGT-SR) or testing for monogenic disorders (PGT-M) are available,
Prenatal stage: once pregnancy is achieved and before the birth of the baby the Non-Invasive Prenatal Test (NIPT) can be performed. If the pregnancy fails, the Products of Conception (POC) can be carried out.
ROPA Method
For same-sex female couples, IVI has prepared a Reciprocal IVF package at the price of EUR 5,995. In Reciprocal IVF, both female partners can take part in the process of conception and pregnancy. One partner provides the oocytes and the other carries the pregnancy to term.
Fertility Preservation and Social Freezing
Freezing oocytes is recommended for patients at risk of losing their ovarian function (cancer, autoimmune diseases, endometriosis patients). For those women, and women who wish to undergo social freezing, IVI offers this option for EUR 2,630.
Feel free to use our IVF Cost Calculator to help you understand IVF costs more.
If you have any questions about these packages, contact IVI
IVI Success Rates
Their success rates highlight their position as leaders in fertility treatments. The results obtained at IVI clinics are audited by the external company SGS and they report annually to the SEF Register, which is the Ministry of Health's official register of Assisted Reproduction Techniques.
In 2021, the clinical pregnancy success rates per embryo transfer for IVF with own eggs were 64.6% and for donor eggs 83%. If we look at the clinical pregnancy success rates with own gametes per woman's age, they are as follows:
women under 29 – 61.7%
women aged 30-34 – 63.7%
women aged 35-39 – 56.9%
women aged 40-44 – 55.4%.
The frozen embryo clinical pregnancy success rate in 2021 was 60.9% (this information covers 19,065 cycles performed).
The specialists at IVI transfer embryos on day 3 of their development or at the blastocyst stage – it depends on many factors and it is personalised per patient.
Embryologists and gynecologists at IVI recommend and practice SET (Single Embryo Transfer) as the safest and most efficient option for both the mother and the baby. It allows for minimizing the chances of multiple pregnancy and the complications involved in transferring a single embryo. Using this particular method doesn't affect the pregnancy success rates but ensures the safety of both mum and baby during treatment.
Need more information on IVF success rates? Contact IVI
From the staff
IVI is not only a fertility clinic group. They strive to lead scientific research and technology development in reproductive medicine and ART, with the goal of improving treatment results for patients like you. Some of the senior investigators at IVI Innovation have more than 30 years of experience in reproductive medicine. They are professors at prestigious universities, members of leading scientific societies, and have received many career achievement awards for their contributions to reproductive medicine.
Our vision is to be a leading team worldwide in the field of reproductive medicine, becoming the group with the most prolific presence and with the best clinical results. We will be the reference team for quality, research and teaching.
Who Attends?
The patients who attend IVI come from both Spain and various countries around the world as the brand IVI is known worldwide. There are many patients from the UK and from Germany as IVI employs medical staff that speaks fluent English and German.
Clinic Location
IVI currently has more than 75 clinics in 9 countries and is a global leader in reproductive medicine. In Spain, you can have treatment in one of the cities where IVI has their clinics – Alicante, Barcelona, Bilbao, San Sebastián, Las Palmas, Madrid, Málaga, Mallorca, Murcia, Sevilla, and Valencia. There you will be assisted by their Patient Care Team. The IVI clinics are also very easily accessible from the airport. For more information, contact the Patient Care Team directly.