NewLife IVF Center is located in Thessaloniki in Greece. It was opened in 2010 and is a private facility. In 2019, it undertook 1,100 total treatment cycles of which 65% were IVF/ICSI cycles using own eggs and 35% were egg donation cycles.
Newlife IVF Greece has been offering the full range of fertility investigations and treatments to both Greek and International patients successfully for over 10 years. The liberal Greek legislation high-quality care, the affordable and transparent costs and the individualised approach that we offer lead to high success rates and maximum safety.
The clinic has 3 separate laboratories: embryology, seminology and cryobiology and two theatres. It has 4 single recovery rooms with ensuite facilities. The clinic opened in 2010 and it was designed to ensure that the patient has minimal stress during treatment.
The medical director is Dr. Dovas Dimitrios who trained in the UK for 4 years and obtained the Diploma in Family Planning from the London Royal College of Obstetricians and Gynaecologists. He is a member of the European Society of Human Reproduction and Embryology (ESHRE) and of the American Society of Reproductive Medicine (ASRM). There are two fertility doctors (excluding the medical director) and six embryologists. The clinic has two laboratory directors who are senior embryologists with 24 and 30 years of experience and who are ESHRE accredited. The clinic has an International Team and also external collaborators and all of the staff speak fluent English.
The clinic has ISO accreditation: ISO 9001:2015 and EN 15224:2017.
Newlife IVF Treatments
IVF/ICSI
Egg donation
Embryo donation (fresh eggs and donor sperm only)
Donor sperm
PGT
Assisted Hatching
Sperm/egg freezing
Embryo freezing
Sperm sorting devices for DNA fragmentation
Egg donors undergo testing for infectious diseases Hepatitis B and C, HIV, and syphilis as required by law. In addition to these tests, NewLife IVF also ensures that their donors are put through further detailed investigations – medical and psychological – to ensure that the donors are suitable and comfortable with the donation process.
Donor characteristics including hair and eye colour, skin tone, height and weight as well as blood group and some socio-economic information is available for recipients to know at the beginning of the donation process.
IVF Success Rates 2019
The success rates for egg donation and IVF using own eggs were very good in 2019. Egg donation clinical pregnancy rate in 2019 was 70.8%. The IVF with own eggs clinical pregnancy rate overall was 64.1%. The IVF with own eggs clinical pregnancy rates in 2019 were:
women aged 18-24 – 63.2%
women aged 35-37 – 57.8%
women aged 38-39 – 49.2%
women aged 40-42 – 39.7%
women aged 42+ – 17.1%.
The frozen embryo clinical pregnancy rate was 58.2%. The embryo donation clinical pregnancy rate was 72.3% (the clinic only uses fresh donor eggs and donor sperm, not leftover embryos for embryo donation).
The clinic does not transfer 3 embryos, thus all transfers in egg donation cycles are either single or double embryo transfers. The clinic performs only day 5 transfers in order to maximise success rates and in the vast majority of cases (80-85%) there are surplus embryos to freeze.
The average number of embryos transferred is 1.8, thus the multiple birth rate at the clinic for 2019 was 15%.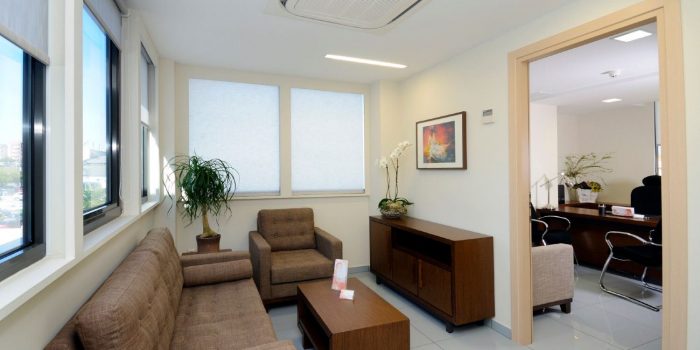 Cost of IVF Treatments
The advertised price of egg donation is very reasonable at 6,000 Euros. It includes everything apart from preliminary testing, medications for the recipient and embryo freezing (cost 300-500 euro for the first year depending on the number and way embryos are frozen-in batches of 1 or 2). The first consultation is free of charge. Also, the clinic does not charge patients for extended culture to blastocyst.
Sperm freezing, if this is done as part of an on-going treatment cycle, is free. Long term storage of sperm incurs a charge.
Freezing of surplus embryos and storage:
1-3 straws (containing up to 2 embryos each): 300 euros
4-5 straws (containing up to 2 embryos each): 400 euros
6- more (containing up to 2 embryos each): 500 euros
and 200 Euros annually after the 2nd year.
Testing for infectious diseases Hepatitis B and C, HIV, and syphilis is required of recipients and this will be extra unless these test have already been carried out within the last year. There is no embryo monitoring equipment currently.
The advertised price of IVF using own eggs is 3,500 Euros. This includes monitoring of stimulation, egg collection, ICSI, blastocyst culture if necessary and embryo transfer. This does not include preliminary tests, medication or embryo freezing nor the tests required by law for infectious diseases. Use our IVF Cost Calculator to help understand costs.
Who Attends?
The majority of people attending for treatment are Greek (65%), 25% are from the UK. The clinic is also visited by patients from Australia, Canada and the Balkans.
Find out more about egg and embryo donation in Greece: IVF laws, IVF costs, clinic regulations and egg donor screening in our guide IVF Greece.
The Staff
From the staff
We all understand how difficult it is to pursue fertility treatment abroad and we believe that you should meet the very team that will treat you and have the opportunity to discuss and understand fully what we offer from the very first moment. For this reason, we offer a free medical consultation once we receive your medical notes. Once the type and protocol of treatment is decided our dedicated International team will support and guide you at every step of the way to minimize any concerns or stress you have about the whole process.

Our approach is such that we minimise any physical distance and make Newlife a home away from home as our philosophy is that our patient's needs and wants are our priority and we will do anything medically and scientifically proven to make your dream come true.
Clinic Location
NewLife IVF Center is located on the outskirts of Thessaloniki in Greece, 5 minutes driving distance from the airport and 20 minutes driving distance from the centre of the city. Thessaloniki is not a huge city and so it is possible to stay either in the outskirts or in the centre. The clinic has deals with many hotels, both in Thessaloniki and other cities.
Many budget airlines fly directly to Thessaloniki e.g. easyjet, Ryanair and also major airlines too e.g. British Airways. So travel should be straightforward and mostly inexpensive.