Pelargos IVF  is a medical group based in Athens, Greece, that was opened in 2015. Their aim to provide completely personalised treatments for Greek and overseas patients where every single couple talks to one fertility specialist from a specific IVF clinic.
Pelargos IVF is run by Harry Karpouzis, MD, MRCOG. Dr Karpouzis accepts patients for consultation in his office in a building where a maternity hospital is also located. Pelargos IVF refers patients to top-quality fertility treatments at the best cooperating IVF clinics in Greece. They mainly specialize in subfertility, IVF with own oocytes, egg donation and surrogacy. Patients are offered online or face-to-face consultations. If you're looking for an egg/sperm donor, the Pelargos IVF team can help and match you with a suitable donor, through their collaborating IVF Centers. For the surrogacy journey, patients can benefit from assistance in terms of the legal aspects of this process. Pelargos IVF group also offers advanced gynecological minimal access surgery, low or high-risk pregnancy monitoring, normal deliveries or C-sections, and has access to top private maternity hospitals in Athens. The staff speaks English and also offers interpreting services on demand.
Thanks to Pelargos, in 2022, 182 treatment cycles were performed for patients, of which 32% were egg donation cycles and 68% were cycles with own oocytes. The centre accepts single women and lesbian couples (even if they are not married) as long as they are looking for treatment with own or donor eggs. Unfortunately, the ROPA method is not practiced in Greece. Male same-sex couples are not accepted as Greek law doesn't allow it. According to Greek IVF legislation, IVF/egg donation treatment is available to women up to the age of 54. Still, women above the age of 50 need additional qualifications. If you're aged 50-54, in order to be approved for treatment at Pelargos IVF, you would need to provide:
a letter from a gynecologist translated to Greek – Pelargos IVF can provide it.
a letter from a cardiologist translated to Greek – this can be provided in Athens or patients can bring the letter from their home country.
a letter from the breast doctor translated to Greek – again this can be provided in Athens or patients can bring the letter from their home country.
an application to the Greek National Authority of Assisted Reproduction.
Patients can expect the decision usually in a month. You should also know that Pelargos IVF can accept women aged 54-56 at their cooperating fertility centre abroad in Tirana, Albania. If you are searching for IVF over 50, you may be interested in reading IVF Age Limit: How Old Is Too Old?
Pelargos Medical Team
Pelargos Medical Group is run by Harry Karpouzis, MD, MRCOG, who has 13 years of full-time consultant experience in the field of fertility. Dr. Karpouzis is an experienced obstetrician and gynecologist, fully trained in the UK. He specializes in assisted conception and minimal access surgery. He is a British Fertility Society accredited specialist. Dr. Karpouzis works with 7 specialists (the cooperating medical team comprises of two fertility doctors, urologist, endocrinologist, hematologist, and dietician) and various ESHRE-accredited embryologists in cooperating IVF centres in Greece where the actual treatments take place. These are the Institute of Life Fertility Center in Athens, Genesis IVF in Athens and Iakentro in Athens.
This group of partner clinics aims to provide personalised, all-inclusive, no hidden costs, low or high-end services to people seeking IVF, egg donation, surrogacy or gynecological/obstetrics private treatments in Greece. The entire team of specialists at the cooperating clinics includes hematologist, an endocrinologist, a urologist, an aesthetic dermatologist specialising in aesthetic gynecology, a psychologist, a collaborating acupuncturist, a personal trainer and a yoga & shiatsu practitioner. All of them based in Athens for your convenience. There is also a clinical dietician based in London.
At Pelargos IVF patients can also benefit from the assistance of interpreters on-demand and medical tourism facilitator/concierge. They also work with both private and NHS GPs in London – very useful if you need your initial blood tests or sperm analysis done in the UK.
For your safety, the cooperating IVF laboratory holds ISO 9001-2015, EN15224-2017, TEMOS, and DC certifications. You can read here about TEMOS certification for clinics.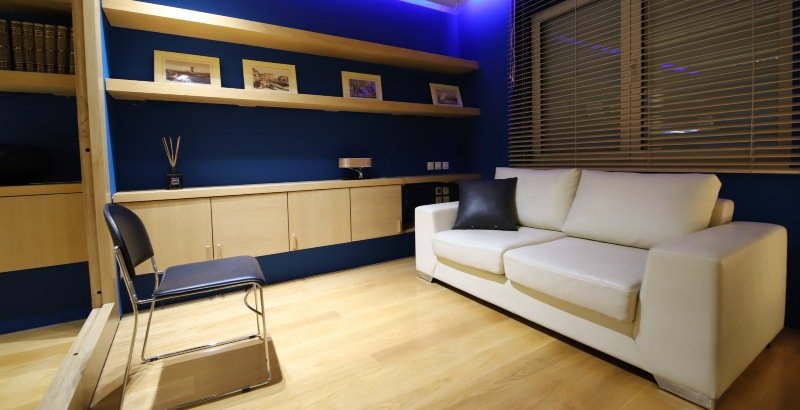 Pelargos Treatment Options
The following treatments are available at the clinics cooperating with Pelargos IVF Medical Group:
IUI (intrauterine insemination) and AID (artificial insemination with donor)
IVF/ICSI
Egg donation
Donor sperm
Embryo donation
PGT-A
Assisted Hatching
Embryo freezing
Sperm/Egg freezing
Embryoglue
PICSI/IMSI
Minimal access surgery
ZyMOT sperm selection for ICSI
MACS
PRP Ovarian Rejuvenation and Endometrium PRP
ERA (Endometrial Receptivity Analysis), ALICE and EMMA tests
ImMap® – it is a molecular biology test designed to look for immunological causes of implantation failure and recurrent pregnancy loss. ImMap® analyzes the activity and levels of different endometrial immune cell subpopulations described as active participants in the gestation process (NK cells, Th1, Th2, Th17 and Treg lymphocytes and B lymphocytes). The test allows the identification of implantation failure or recurrent miscarriage root causes in cases where embryonic factors had been previously ruled out.
Need more information about a particular treatment? Contact Pelargos IVF
IVF Treatment Cost at Pelargos IVF Medical Group
If you and your partner have no contraindications to undergo IUI (intrauterine insemination), you can have this basic treatment at Pelargos IVF at the cost of EUR 550. If you are a single woman and wish to become a solo mum, you can try AID (artificial insemination with donor sperm) at the cost of EUR 550 plus the cost of donor sperm (around EUR 300-350). The cost of medication is not included in these prices.
IVF with own eggs
If you qualify for IVF treatment using your own oocytes, the cost of IVF is EUR 3,200. This program includes:
ICSI
egg collection
embryo transfer
ultrasounds in Athens
sedation
blastocyst culture
freezing for 1 year.
Egg Donation
Pelargos IVF and cooperating clinics offer an egg donation program at the price of EUR 5,700. This program includes the following:
egg donor stimulation
egg donor fee
donor medication
ICSI
blastocyst culture
egg collection
Embryoscope
embryo transfer
freezing the eggs and storage for 1 year.
The cost of the first consultation is EUR 80 and this amount is deductible once the treatment commences. The cost of sperm freezing is EUR 100. The cost of vitrification of eggs/embryos is included in the cycle's price for the first year. After the first year, there is an annual fee for embryo freezing of EUR 230. If you are interested in frozen embryo transfer, this is EUR 1,200.
The cost of PGT-A at Pelargos is EUR 700 for a biopsy and EUR 230 per blastocyst biopsied (NGS).
Social Freezing
The cost of social egg freezing is EUR 2,000 all-inclusive plus the cost of medication. This price also includes the first-year storage. The annual storage fee after a year is EUR 230/annually.
Pelargos Success Rates 2022
The egg donation clinical pregnancy rate in 2022 was 70% and the IVF with own eggs clinical pregnancy success rate was 58%. The IVF with own eggs clinical pregnancy rate with a breakdown per recipient's age is as follows:
under 35 years of age – 71%
35-40 years old – 61%
above 40 – 41% (38% with PGT-A)
The frozen embryo (from own eggs) clinical pregnancy rate in 2022 was 56% and the rate for embryo donation was 72%.
The embryologists at the clinics cooperating with Pelargos IVF recommend transferring embryos on day 5. The average number of embryos transferred in 2022 was 1.8 which makes the multiple birth rate 19%.

Who Attends?
Pelargos IVF is visited by patients from various countries in the world. 20% of patients come from Greece, 38% from the UK, 11% from the U.S. and the rest of the world (Malta, Bulgaria, UAE, Singapore, Australia, Belgium, Romania, Ireland, the Netherlands, France and Italy).
From the staff
Pelargos IVF is a boutique fertility clinic/medical group. We aim to provide completely personalised treatments, where every single couple talks to one fertility specialist. We create tailor-made IVF protocols. We specialize in endometriosis, PCOS and recurrent implantation faillures. We deal with egg donation and surrogacy. We are a medical group of doctors specializing in assisted conception and infertility (assisted conception specialist, haematologist, psychologist, urologist, endocrinologist, dietician). This way we deal with the fertility issue in a completely holistic way. We also have a free concierge service for couples coming from abroad. We believe that the secret behind the IVF success is hidden in dealing with each case like it is a unique one. IVF/egg donation treatments take place in the cooperating IVF centers (Institute of Life Fertility Specialist Center, Genesis IVF Center , Iakentro IVF Center) which are highly experienced labaratories in Athens.
Clinic Location
Pelargos IVF is located at Skofya 60A, Kolonaki, Athens, 10680 Greece. From the airport, it is a 30-minute drive by taxi. The tube is within 8-minute distance. Pelargos offers airport pick-up for EUR30 and has deals with hotels nearby.