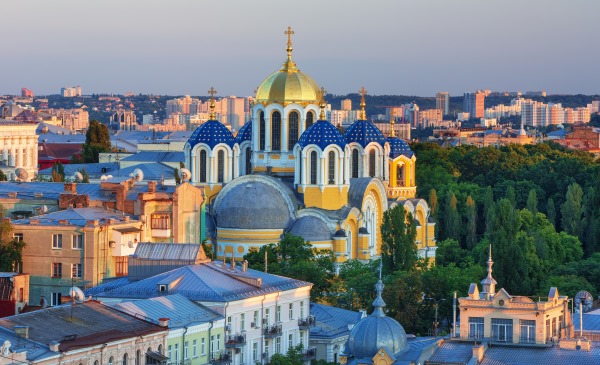 Ukraine is becoming more and more popular with people who are opting to have IVF treatment overseas.  There are over 30 IVF clinics operating in Ukraine according to the European Society of Human Reproduction and Embryology (ESHRE) but this number is sure to increase as Eastern Europe becomes a destination of choice for fertility treatment.  Just as in Russia, fertility clinics in Ukraine cater for English speaking patients by ensuring that there is the staff who speak fluently in several languages.
The main driver for choosing Ukraine is the cost of treatment which is so much lower than in the UK and USA.  This, together with the laws surrounding donor egg treatment, makes it attractive to many people. There is no legal age limit for IVF treatment in Ukraine. However, it is usual that no access to treatment is allowed over the age of 51 years due to potential health problems.
Egg Donation in Ukraine
According to the Ministry of Healthcare in Ukraine, all egg and sperm donors are anonymous. For international patients, egg donors can be identifiable on unique occasions but only if the donor signs a voluntary consent of personal data disclosure. Egg donors can only donate between the ages of 18 and 35 years. There is no centralised donor database so potential donors can donate repeatedly. However, clinics point out that many work to European standards and ESHRE guidelines which permit donation only six times.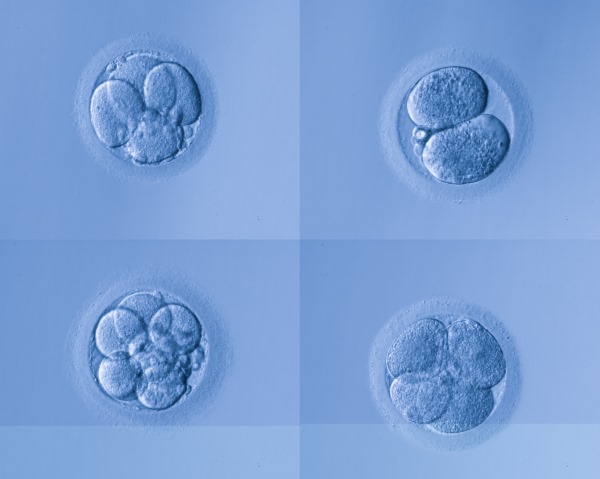 Egg donors get paid approximately 350 Euros to donate and in order to do so, they must, by law, undergo a series of tests to ensure that they are healthy. These include:
Blood group and Rh factor
Full blood analysis
Coagulogram
Antibodies to HIV
Antibodies to syphilis
Hepatitis B (HBsAg)
Hepatitis C (HCV)
Blood analysis for IgM and IgG
Cytological examination of cervical smears
Bacterioscopic analysis of vaginal, urethral and cervical canal discharges
General gynaecological analysis
Ultrasound examination of the pelvic organs
AMH, LH, E2
Ready to find IVF clinics in Ukraine?
Sperm Donation in Ukraine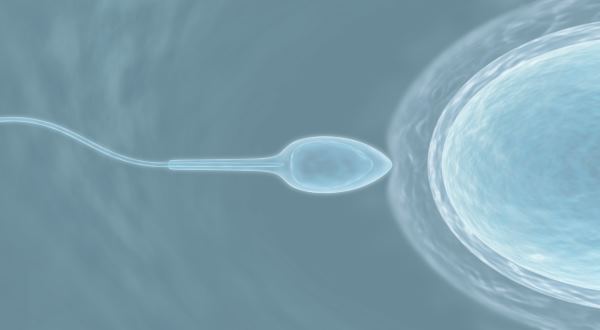 Sperm donors in Ukraine have to be between the age of 20 and 40 years. There is a list of medical tests that are required by law in order to donate. These include:
Blood group and Rh factor
Antibodies to HIV
Antibodies to syphilis
Hepatitis B (HBsAg)
Hepatitis C (HCV)
Spermogram
Fluoroscopy
Embryo Donation in Ukraine
Embryo donation is legal in Ukraine. There are two types of donation. Firstly there is donation from patients, who decided to donate their surplus embryos once their family is complete. Secondly, there is embryo donation from egg and sperm donors which are created for patients who choose a specific egg and sperm donor. Success rates are usually higher for the second type of donation as the eggs come from young donors.
Egg Donation Costs in Ukraine
One of the reasons people travel to Ukraine for donor egg treatment is the cost which is so much lower than at home. Egg donation treatment is as low as 4600 Euros, with frozen egg donation even cheaper. There are other costs to factor in, of course, accommodation and travel. However, it is still low cost. Clinics will offer packages which include help with travel and hotel arrangements taking the stress away from patients. We've put together some help for you to understand IVF costs abroad.
IVF Laws Ukraine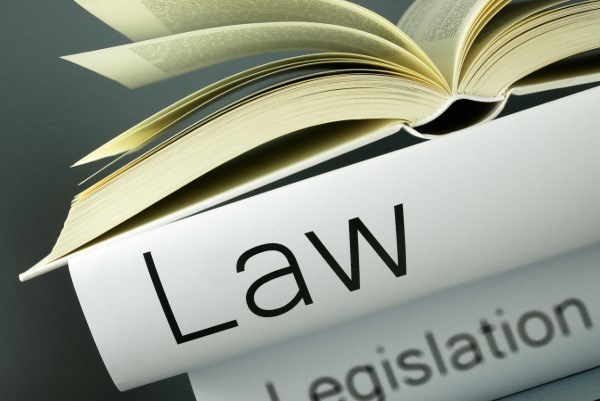 IVF laws vary from country to country and they can be complex and confusing. In Ukraine, the following laws apply according to the Order of the Ministry of Health of Ukraine № 787:
There is no age limit for IVF treatment but usually, this is not accessible to women older than about 51 years
Egg and sperm donation is anonymous
Sex selection of embryos is not legal except for medical reasons
Same sex relationships are not allowed to be treated but single women can be treated
There is no law on the maximum number of embryos allowed to be transferred but usually, this is limited to two
Surrogacy is legal
Embryos and eggs can be stored indefinitely
Safety and Quality in IVF Clinics in Ukraine
IVF clinics in Ukraine need a license to operate from the Ministry of Healthcare of Ukraine. They get inspected every three years to ensure that they comply. In addition, some fertility clinics will have further audits and may well have ISO certification too.
IVF results from clinics get submitted annually to the Ukrainian Association of Reproductive Medicine (http://www.uarm.org.ua). This data is also reported to the European Society of Human Reproduction and Embryology ESHRE.
Ukraine offers patients the opportunity of parenthood at a lower cost than elsewhere. IVF clinics attract patients from throughout the world and it is worth considering if you are considering travelling overseas for IVF treatment.
View Featured Clinics in Ukraine
IVF in Ukraine Question and Answers
What is the cost of IVF in Ukraine?
Both married couples and single women are allowed to undergo IVF treatments but no IVF procedures are accessible to same–sex couples. There is no legal age limit for a woman undergoing IVF although there is an informal acknowledgement that this age should be 51. is 50. Treatment however, it is not available for same sex couples. Approximately 30 treatment providers offer anonymous donors and a maximum of three embryos can be transferred. The cost of IVF treatment with own eggs varies between €2,200 - €5,200.
How much does it cost to freeze your eggs in Ukraine?
Freezing of eggs is permitted and you will be required to complete consent forms before you start treatment specifying how you want your eggs to be used. This includes information on how long you want the eggs to be stored for (the standard period is 5 - 10 years). The baseline cost of egg freezing in Ukraine starts at €1,700 but clinics do not tend to advertise these costs widely. You should each clinic to enquire whether this fee includes your medical consultations, medical procedures, freezing procedures and storage. This cost will differ dependent upon the number of eggs retrieved, and how many eggs you would like to have frozen.
How much does embryo donation cost in Ukraine?
Embryo donation is permitted in Ukraine and is anonymous. Embryos that are donated from couples who have completed their family, or from a fresh egg and sperm donation are both permitted. There are no strict laws on how long embryos can be stored for, but it is usually up to 10 years. There is a wide variation of costs for embryo donation treatment but the majority of centres charge from €4,500.
What is the cost of IVF with donor eggs in Ukraine?
The cost of IVF with donor eggs in the Ukraine ranges between €4,000 and €7,000. However, it is important to remember that the prices that clinics share with the public may not always include all additional services. In order to gain an accurate cost you will need to check there are no hidden extras. The law does not specifically provide an upper age limit for patients and this is invariably decided by individual clinics. Gender selection for family balancing is not allowed except for medical reasons and the maximum age of a donor is 35 years. Donors are anonymous.
How much does donor sperm for IVF cost in Ukraine?
Sperm donors in Ukraine are anonymous. Donor insemination is a fertility treatment that involves using a sperm donor to conceive. Insemination typically refers to intrauterine insemination (IUI) with a donor or an intended parent's sperm, but donor insemination can also be used with intra-vaginal insemination or as part of an IVF cycle as well. Treatment using donor sperm can cost between €200 and €500.