Instituto Bernabeu, a Pioneer Since 2014 in Guaranteeing Pregnancy Up Until Childbirth or Money Back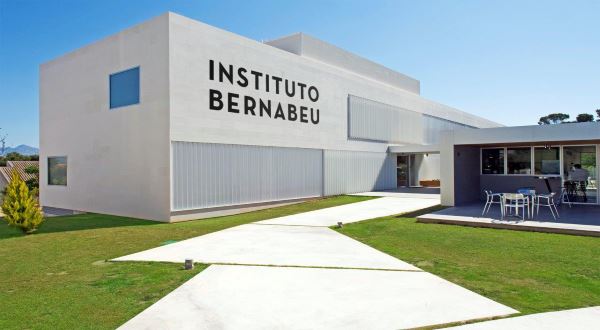 He's got brown eyes, dark skin and curly hair, just like his mother. He started school this year. Time flies! Jorge is three years old now and for Ana and Jorge, his parents, he is the love of their lives. Just like any child his age, Jorge runs, plays and tires his parents out. They happily admit that their tiredness is the happiest and most longed for tiredness in the world.
In 2014, the couple put their faith in the Pregnancy Guarantee programme that provides coverage up until childbirth, as pioneered in Europe by Instituto Bernabeu. It revolutionised the market by guaranteeing pregnancy in women who are unable to get pregnant naturally and returning the amount paid if, in the end, the objective is not achieved.
Ana was 43 years old, the maximum age for participating in the Combined Guarantee option that includes one course of in vitro fertilisation treatment (IVF) with the patient's own ova and donated oocytes in posterior cycles. When she came to the clinic, she was worn out following several courses of treatment in other clinics and somewhat desperate since time was going by and the couple had not received the miracle they so longed for. However, she was also hopeful on hearing that everything was under control and that she had 18 months in order to give it a go. Furthermore, the couple was fully aware of how much it was going to cost and knew that there would not be any unwanted surprises down the line. For Ana, the fact that the clinic was committed to her with a money back clause was a guarantee of the clinic's commitment to achieving pregnancy up until childbirth. The gynaecologist's words stuck in her mind: we're on this journey together.
The fact that the programme includes the necessary ultrasound scans, analyses, check-ups and tests during the cycles with no unexpected additional costs put Ana at ease. The Pregnancy Guarantee programmes includes three cycles of assisted reproduction treatment and all the frozen embryo transfers.
From the moment they walked through the door, the couple felt that they were important and that they had become part of the Instituto Bernabeu family. As well as patients, they were Ana and Jorge and their particular case and characteristics became unique. They felt special.
The team of healthcare professionals studied their case and recommended the IVF Combined Guarantee programme using donated oocytes. They also informed the couple about the IVF Combined Guarantee programme involving embryo donation. Whilst this was not necessary in their case, the couple knew that the clinic offers a guarantee exclusively for egg donation for women up to 49 years of age.
The Pregnancy Guarantee programme includes several criteria that put couples at ease. The very first step in all courses of treatment is to study the case. This includes the necessary consultations, ultrasound scans, analyses and sperm analyses. Whenever the team of doctors believes it is necessary, comprehensive chromosome screening of embryos using CCS-NGS, as well as vitrification of the ones obtained during treatment and freezing for a period of 2 years, is carried out. Sperm sample freezing and maintenance for the duration of the programme is also included.
In the laboratory, embryologists and molecular biologists perform the techniques that give the best results. This includes spermatozoa selection using various methods as well as the use of time lapse incubation systems.
A maximum of two embryos are transferred per cycle. Instituto Bernabeu does not encourage multiple pregnancies because they involve increased complications both for the mother and for the babies. In future mothers aged over 45, the clinic never recommends transfer of more than one embryo because Instituto Bernabeu is not interested in a result no matter what the consequences; it is interested in healthy maternity and babies.
Services include being able to enjoy a massage or acupuncture over the days leading up to embryo transfer. If the specialist believes it is necessary, endometrial scratching can also be carried out.
In Ana's case, the embryo implanted quickly. She got a positive beta pregnancy test three months after starting treatment. She looks back on that day with emotion and happiness. Every day that went by was a ray of hope and also uncertainty. She wanted the baby that was growing inside her to continue doing so and she felt supported and listened to all the way through because the clinic showed an interest in how she was getting on. Each case is different and, just like Ana, many other patients have become mothers thanks to this programme because of the peace of mind and guarantee it provides. Other patients have taken longer to reach their goal whilst others have even lost the embryo and, after taking the necessary time to come up for air, they have tried once again to fulfil their dream with the support of a programme that aims for a viable pregnancy. The clinic is committed to its patients. Pregnancy loss or situations such as missed abortions do not annul the guarantee. Just like the patient, the clinic aims for the birth of a healthy child.
Jorge was born in May and one month later Ana and Jorge visited Instituto Bernabeu in order to show everyone their baby. It was then that they confessed that they were no longer Ana and Jorge; now they were Jorge's parents.
Here you can find out more about Instituto Bernabeu in Alicante including their IVF success rates and a price list.
You may also be interested in reading:  The comprehensive guide to the IVF Refund Guarantee Programs – Costs, Risks, Pros and Cons